Football4All
North West Sydney Women's Football (NWSWF) Association provides a football program for women & girls with special needs. The inclusive Football4All program "PINK" (Play, Interact, Network, Kick) welcomes players of all abilities and this project is supported through a Parramatta City Council Community Grant.
The PINK program aims to provide an opportunity for females in the Sydney metropolitan region who have a physical, intellectual and/or developmental disability to participate in the sport of football (soccer).The PINK Football4All team learn new skills, make friends and play other NWSWF teams in a modified format. The coaches ensure that the program is tailored to meet the specific needs of players.
NWSWF has always created an environment that enables players to join in to the fullest of their abilities in the spirit of inclusion, tolerance and fair play for females of all abilities. All registered players in the association also have the opportunity to watch and interact with the PINK players which aims to breakdown stigma associated with disability.
On Sunday 17th May, the PINK team played against All Saints Hunters Hill Under 10s teams and both teams had a great time. Kath Keevers, Women's Coordinator All Saints Hunters Hill Football Club has said that the experience for ASHH was "fantastic" and the club looks forward to offering their continued support for this wonderful initiative. The PINK team also played against Gladesville Sharks Under 10s on the 24th May, the feedback from the manager of the team at the conclusion of the game included the following statement, "we all walked away feeling a great sense of fun and pride".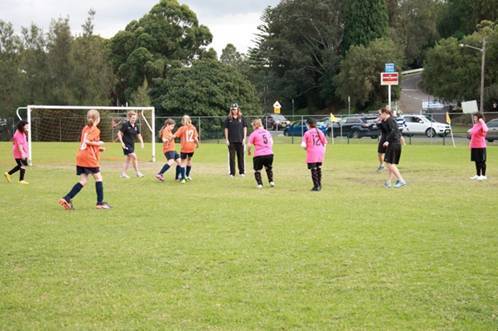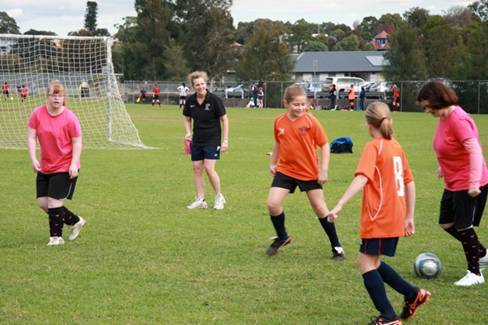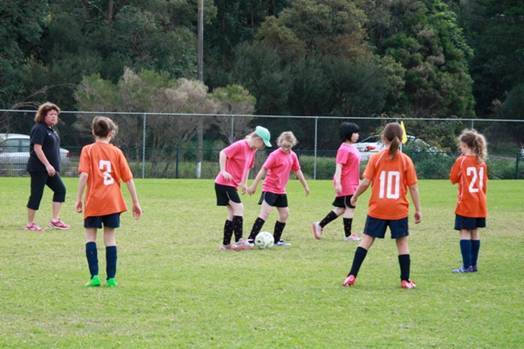 Last Modified on 10/06/2015 22:14