WE HAVE MOVED
Erick Acker - President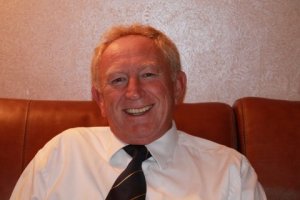 Erick Acker has been involved in Sports for many years (athletics, rugby) , playing or coaching. And he first became involved in Touch in 1991 when he moved from France to NZ.
On his return to France , he decided to help in the development of Touch and was instrumental in setting up the Federation of Touch in France . In 2007, he became President of Touch France.
Together with his Europe counterparts the European Federation of Touch was created in 2010 making it , the first Regional Federation recognized by FIT.
Erick is a Level 3 Referee and Level 2 coach in touch and also holds the French National Rugby Coaching Level 3 Certificate. He has been coaching the French Men's Open team since the 2010.
In 2009, he was honored by the French Ministry of Sport for his valuable contribution to the growth of sport in France, especially through sport associations like Touch.
Erick has an Engineering degree in Electronics and Data Processing and has published several books in this field. Today he is Sales Director of a High Tech company.
Apart from his sporting involvement Erick is also involved in local politics and is the Deputy Mayor in his town a position he was elected to in 2009.
At the FIT AGM 2013 Erick was elected as President of the FIT Board.
:
president@internationaltouch.org