President's Message to SABC Members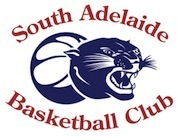 Dear Members,
I'd like to start this President's message with a quick introduction, my name is Rod Kiddy and I'm the new President of South Adelaide Basketball Club (SABC). I'm a parent at the club. I have two children who play at South in U16 and U18. My kids have played at South for about five years. I have played basketball since I was about ten years old and still play socially today. I love the game and want to see it grow. I have previous committee experience with other community based sporting clubs.
These changes occurred at the club's Annual General Meeting (AGM) on Sunday 29th October. Few days prior to the meeting, President David Frick advised the Committee that he wasn't able to continue in the role due to growing work commitments. David has just secured a new senior role with one of Australia's biggest companies. On behalf of the club we would like to thank David for his outstanding contribution to the club. David has also offered to continue to support the club anyway he can, which is greatly appreciated.
It was so pleasing to see so many members at the AGM, which shows our members, are passionate about our basketball club. I am also happy to announce that nine of the 12 committee members will be continuing on the committee, which is fantastic and gives the club real stability going forward. The other changes were the retirement of committee members Meredith Couchman and Callum Deacon, who have both done a fantastic job. Meredith is going continue working on some subcommittees. Other new members on the committee are Scott McCudden and Dean Hoffmann, welcome aboard guys.
My other take away from the AGM is that the club is in a great position. Sound financials and record memberships, thanks to the efforts of the whole 2016/17 committee.
The committee for 2017/18 is as follows:
President - Rod Kiddy
Vice President - Zoran Pajkovski
Secretary - Tricia Kleinig
Treasurer - Greg Cunningham
Junior Program Manager - Jason Balfour
Senior Program Manager - Nicholas Wooden
General Committee – Jeremy Cotterill, Josh Kelly, Ingrid Clough, Andrew Griffin, Scott McCudden, Dean Hoffmann.
Our priorities for the coming year are
Continue to build on the great foundations built over previous years;
Improve facilities for both players and spectators. New stadium is what we all need and want. Marion Council have earmarked $10m for a new stadium at Mitchell Park, but the overall project needs another $10m of either the State or Federal Governments money. In the meantime, we need to ensure that "The Shed" still needs to be maintained, main focus areas here are the playing floors and the car park;
Continue to grow participation in basketball at all levels at South; and
Improve on court performances for both senior and junior teams.
Please feel free to contact me on the following email address: president@southadelaidebasketball.com.au
Yours in Basketball
Rod Kiddy
SABC President
Last Modified on 15/11/2017 13:49