Home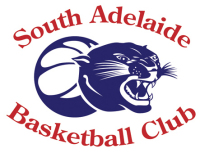 Welcome to the
South Adelaide Panthers
"Providing an environment in which athletes enjoy the sport of basketball and strive for excellence"







2017 District Winter Season Membership fees
Please find below the links to pay your 2017 District Winter Season Membership fees. This registration is for District players only. The SDJBL (domestic) registrations will open in two weeks.
Fees are due by the 30th March 2017.
If you elect to pay by instalments your first instalment is due by 30th March 2017 (available for Junior and Youth League players only). Subsequent instalments are due 30th April and 30th May with three instalments offered for Winter. A copy of the full membership fee policy can be found here.
If you are registering more than one child please do so via the same form by selecting the number of children on the first page. This will then apply the multiple child discount automatically.
All coaches are eligible for one membership fee to be waived for a child or yourself. Please email me claire.dunsmore@southadelaidebasketball.com.au with the name of the child you wish this to be applied to (or yourself if you are playing Youth League or Seniors).
Junior District players complete this form (u10, u12, u14, u16, u18)
Youth League District players complete this form (U23)
Senior District players complete this form

Time is running out to secure your place on our 2017/18 USA Tour!!
This really is an opportunity not to be missed! If you are a member of the South Adelaide Basketball Club and are born between the following dates you are eligible to register today:
- Boys Junior Varsity - born 2002, 2003
- Girls Varsity - born 1999, 2000, 2001
- Boys Varsity - born 1999, 2000, 2001
To secure your spot please follow this link and complete the form by the 30th March 2017.
Take a look at footage below from our 2014/15 USA Tour!


2017 Talent Identification & Development Camps
Under 14 TI and Development Camps
Friday 21 April 6pm to 9pm
Saturday 22 April 9am to 3pm
Sunday 23 April 9am to 3pm
Under 12 TI and Development Camps
Friday 14 July 6pm to 9pm
Saturday 15 July 9am to 2pm
Sunday 16 July 9am to 2pm
3 on 3 Camp for under 14 /16 / 18
Friday 6 October 6pm to 9pm
Saturday 7 October 9am to 3pm
Sunday 8 October 9am to 3pm
All TI Boys camps will be held at the Pasadena Sports Centre
All TI Girls camps will be held at Wayville Sports Centre
All Development camps will be held at Port Adelaide Recreation Centre
For all camps in 2017 each player will receive a reversible singlet that can be used at future camps. Camp Cost: $130 per player (inc GST)
All enquiries can be directed to the David Ingham at the Basketball SA High Performance Department: David Ingham, High Performance Manager, Basketball SA Office: 08 8345 8613 Mobile: 0404 531 304.

Skills Development Sessions
South Adelaide Basketball Club has launched its skill development sessions to all players both domestic, district and mini-ball. Our program caters for girls and boys Under 10 to Under 16 who are interested in extending current skills and learning new ones. The sessions will be split into 3 sections being, balls skills, footwork and shooting technique as well as basic defensive principles.
Each session will run for 45 minutes every Sunday afternoon for 6 weeks.
The cost will be $60 for the 6 week program and this will run each term.
These sessions will be run by the Junior Program Manager with assistance from club coaches and senior players. Places are limited.
Click here for further details...

Mini Panthers Program

Our Mini Panthers program is launching in Term 1. Our program caters for girls and boys aged 5 to 9 years interested in learning the basics of basketball or improving current skills. Each session will run for 45 minutes with a combination of skills and a small modified game at the end. Our program runs for 6 weeks for the cost of $70 which includes your own basketball and is run by experienced coaches. Places are limited.
Our INDOOR locations for Term 1 will be starting February Saturday 11th and Sunday 12th with sessions at 9.45am for 5 and 6 years old and 7,8 and 9 years at 10.30am.
Saturday 11th February
- Hallett Cove R-12 School
Sunday 12th February
- Coromandel Valley Primary
- Flagstaff Hill Primary
- Westminster School
You can register or get more information by email to juniors@southadelaidebasketball.com.au or phone Jason 0416 202 958.

Coaches Wanted!
The Southern District Junior Basketball League is used as a pathway into our District program. This extends beyond the players and the league is a great way to get involved in coaching, refereeing and administrating.
We are currently looking for interested coaches for the remainder of the summer season. Time commitments include a Saturday afternoon game and one 60 minute mid-week training. If you think you would like to get into coaching this is a great starting point and we would love to hear from you!! Training will be provided for all new coaches and ongoing mentoring is available on game day by our SDJBL coordinator.
If you are interested please contact our Basketball Operations Manager Claire Dunsmore at claire.dunsmore@southadelaidebasketball.com.au

SDJBL Coordinator Announcement
We are delighted to announce Callum Deacon has been appointed as our new Domestic (SDJBL) Coordinator. Callum has been at the club since the turn of the century serving as a player, coach and executive committee member and was involved in the genesis of the domestic league.
He is the current U12 Division 1 district boys coach, a position he has held for the past three years, and has been coaching for the past 8 years. Callum will be available to help you with all your enquiries, questions and registrations for the domestic league at sdjbl@southadelaidebasketball.com.au

We look forward to seeing you all back out on court this week!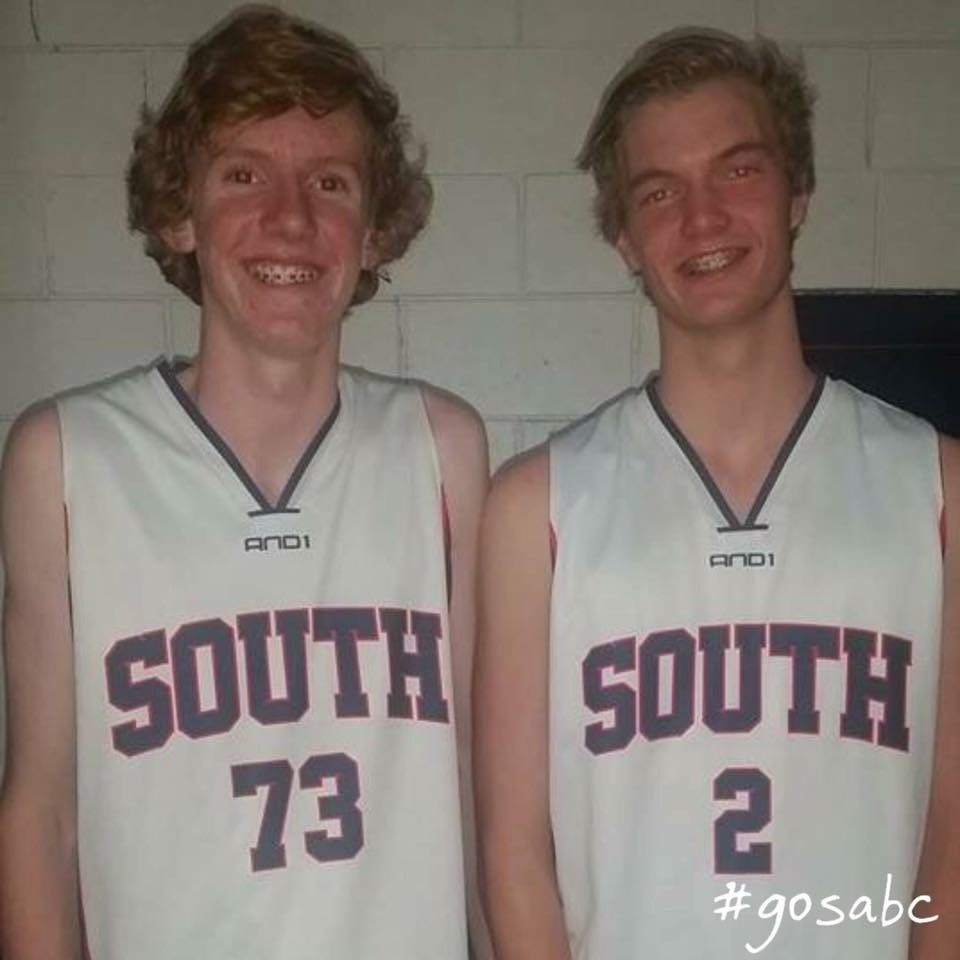 Congratulations to Jarryd Hoppo and Jesse Wall on their selection into the U/18 SA Metro Boys team.
Full team lists can be found by following the link below; http://www.basketballsa.com.au/high-performance/teams/u18-state-team





Women's Premier League Head Coach Appointment
We are delighted to announce that Chas McCormick has been appointed as the Women's Premier League Head Coach for the 2017 season.
Chas brings a wealth of experience to our women's program and is the current U18 Division 1 Boys Coach. In recent years he has served as an Assistant Coach for the U16 and U18 boys SA Metro teams, Premier League Men's Assistant Coach and as the SABC Junior Coaching Director.
The women will get started back next week into their pre-season training in preparation for the season opener on 1st April. We wish Chas and the women all the best for the season ahead.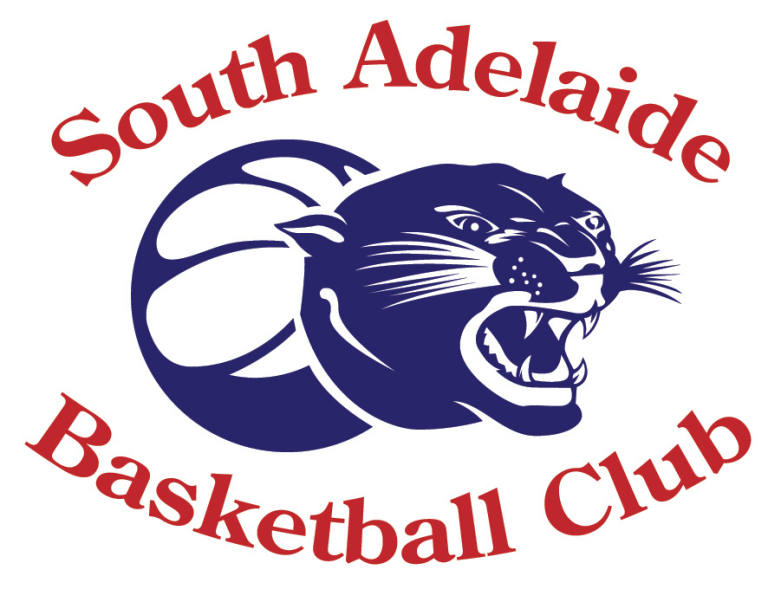 We are pleased to welcome the newly elected SABC Executive Committee as voted in at the Annual General Meeting held 30th October...Continue Reading-->
Welcome to our new Canteen Manager!
We are delighted to introduce our new Canteen Manager Trudy Robinson to the Club!! Trudy comes to us with a wealth of experience in the hospitality industry and will be showcasing her awesome barista skills…once we get the coffee machine working again! We are also seeking more helpers for the canteen.
If you are interested in assisting please contact me claire.dunsmore@southadelaidebasketball.com.au

South Adelaide Basketball Club is excited to announce our Division 1 coaches for the 2016/17 district basketball season. Building on one our most successful years in recent times we are thrilled to welcome back some former South Adelaide coaches along with new and existing coaches in the program... Continue Reading -->
Coaching nominations are now open for the 2016/17 season.
We encourage players, parents, members and all those interested in coaching to apply to coach within the South Adelaide Program. The input of a Coach on the program is invaluable and we would like to thank all the current and past coaches who have made many sacrifices to serve and develop our young players. We are forever grateful for your commitment to the club.
To register your interest in coaching in the 2016/17 season please click this link, complete the form and return to claire.dunsmore@southadelaidebasketball.com.au by Sunday 31st July 2016.
If you have any questions feel free to contact our Basketball Operations Manager Claire Dunsmore at claire.dunsmore@southadelaidebasketball.com.au or Junior Program Manager Jason Balfour at juniors@southadelaidebasketball.com.au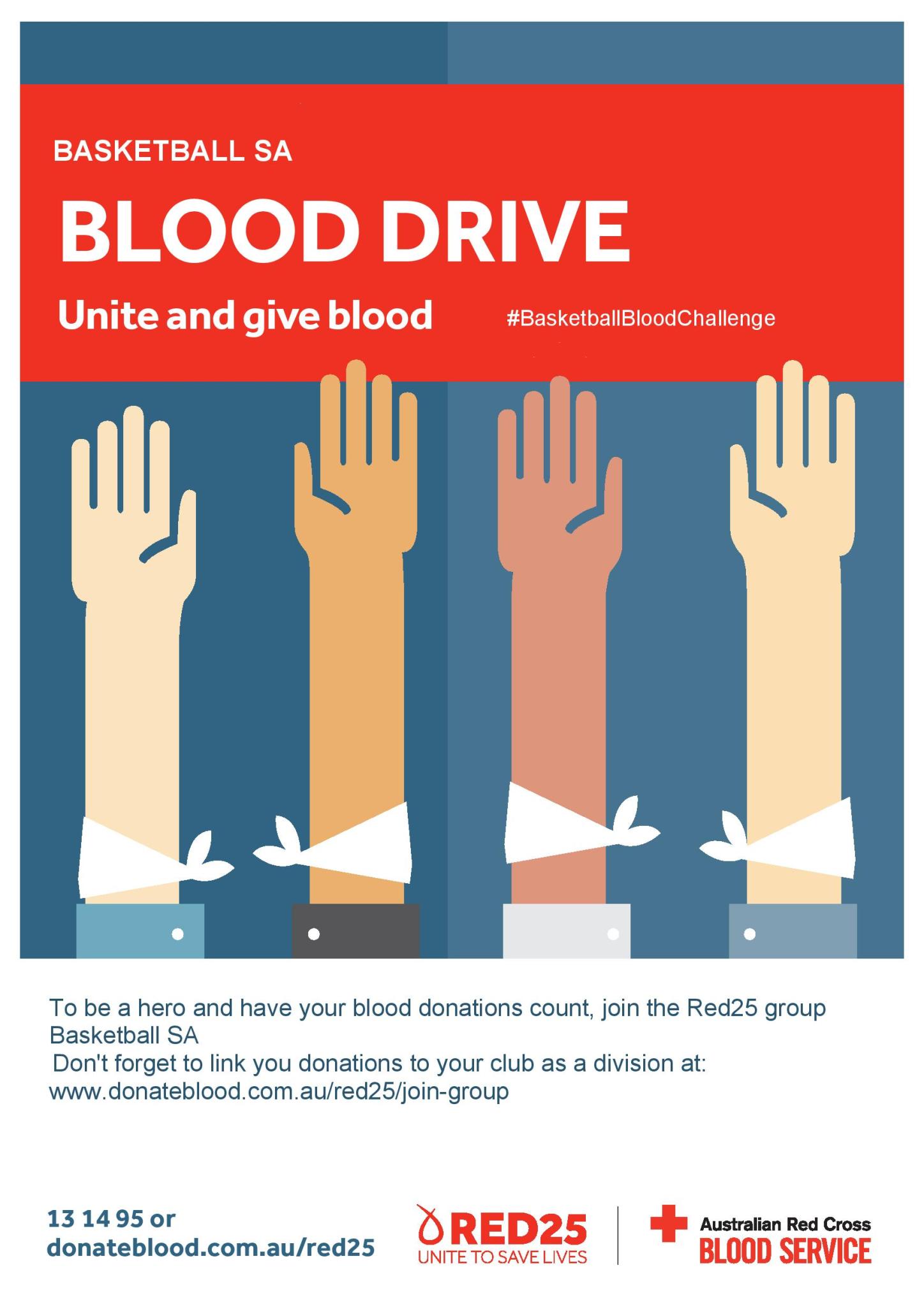 ******SCAM CONTRACT ALERT******
Attention players and player agents
The South Adelaide Basketball Club have become aware of the illegal use of its name and the name of the Clubs Vice President on player contracts being sent to unsuspecting players and player agents outside Australia.
All contracts from South Adelaide Basketball Club directed to players outside Australia will come directly from the Vice President (Seniors) email address that can be found on the Clubs webpage.
It is not the Clubs policy to ask for money from any overseas player so please take care when first receiving these scam contracts.
Should you have any concerns over the legitimacy of a contract you have been offered please email the Vice President (Seniors).




Having attended the Marion Council general meeting last night, I have the pleasure in announcing that Council passed a motion, unanimously, to move forward with a number of recommendations.
This is an exciting time for the club. With a Federal election due in 2016 this step was paramount in providing political parties with the appropriate costed information...Continue Reading-->


New Sponsor - The Warradale Hotel
"The Warradale" Hotel is an award winning hotel located just around the corner from the home of the SABC Panthers and we are happy to welcome them on board as our newest club sponsor. They have generously provided sponsorship support in the way of cash, best player Bistro vouchers for our Premier League teams and other items for fundraising, so if you are thinking of going out for lunch or dinner or just a drink, please think about heading to The Warradale and supporting them in return for their support of our club.

Download our awesome new app now and stay up to date with all the latest information!
Install the SouthAdelaideBC App on your smartphone or tablet now!
Follow these steps:
1. Download Team App from the Apple or Google Play app store.
2. Sign up to Team App. You will be sent an email to confirm your registration.
3. Log into the App and search for "SouthAdelaideBC".
4. Choose your applicable access group(s).
5. If you don't have a smartphone go to southadelaidebc.teamapp.com to sign up and view this App online.
Need help?
Contact: South Adelaide BC
Email: sabcsocialmedia@live.com.au
Click here for further details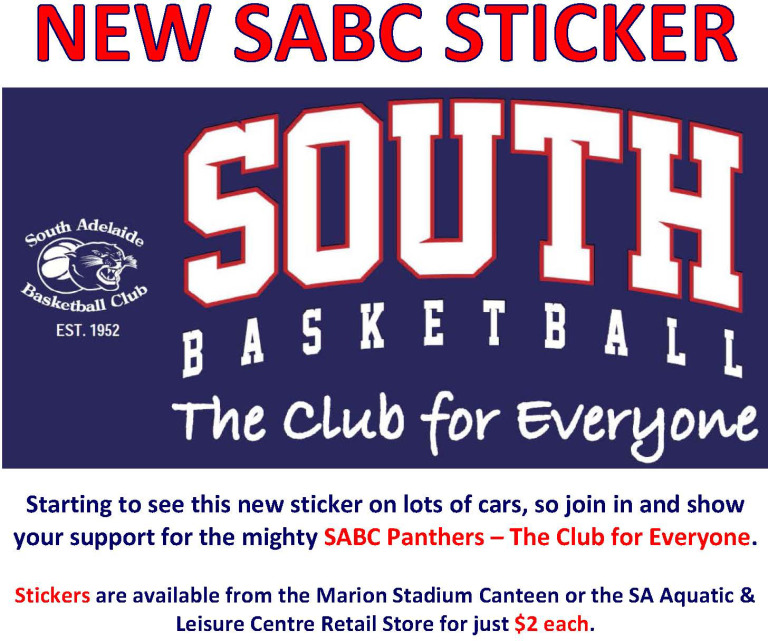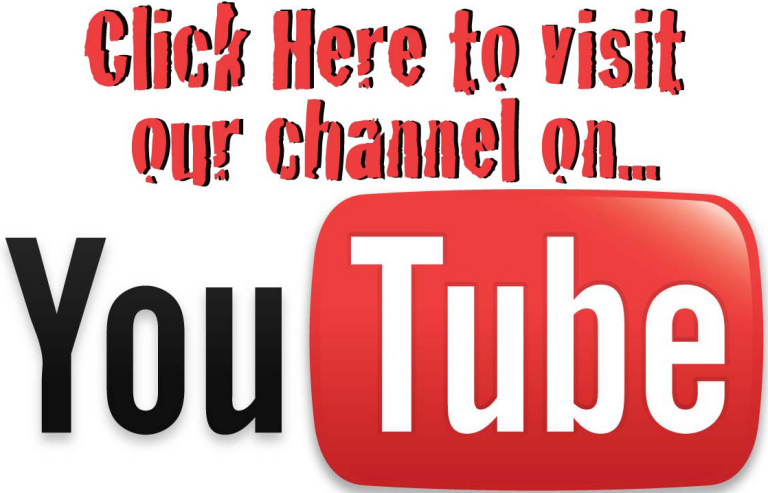 Want to play for South Adelaide Panthers?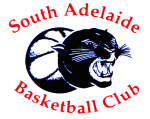 "Success is peace of mind that is the direct result of self-satisfaction in knowing you did your best to become the best that you are capable of becoming." - John Wooden