SEABL Lady Spartans v Rush
In what is shaping up as the most critical game for the Carina Leagues Club Lady Spartans finals hopes, Saturday night sees a match up that will have significant playoff ramifications.
The Rush, who inflicted one of the Spartans worst losses of the season back in round 5, 88 to 62, sit just two games ahead of the Spartans on the ladder. With a completely retooled roster, and significant form behind the Spartans though, tonight's game will likely be a hard fought affair with the Spartans full court pressure defence looking to disrupt the free-flowing ball movement of the Rush team, which has been a hall mark of their recent games.
THE X-FACTOR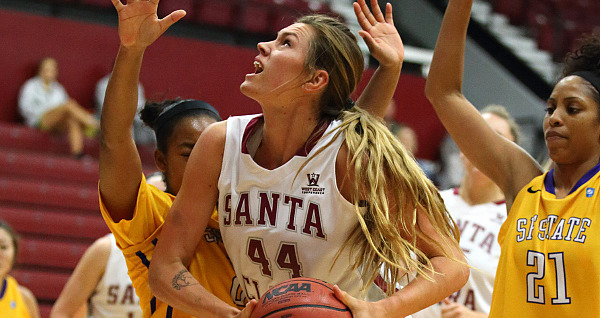 Maddison Allen – The Lady Spartans are a far different team with Maddie manning the paint and providing both the interior presence missing from the Spartans earlier in the season as well as the tough defence she provides against opposing centres. Her match-up with Joy Burke will be critical to the outcome of this game. If Maddie can get Joy out of position and limit her post touches, the Spartans will be able to make full use of their high octane running game and run the Rush out of the gym.
Tip off 5.15pm for the women and 7.15pm for the Men.
Come out and support the girls!
Last Modified on 14/07/2016 20:23