2017 QBL Women Champions - Southern Districts Spartans
Carina Leagues Club Brisbane Lady Spartans win the 2017 Queensland Basketball League Grand Final Series.
During last Friday and Saturday night the Carina Leagues Club Lady Spartans made a clean sweep of the 2017 Final Series of the Queensland Basketball League vs the Mackay Meteorettes.
In two very tightly fought matches the lady Spartans defeated Mackay in games that went down to the wire. Winning the first game 76-74 and on Saturday night 70-66. The two nil sweep of the best of three series was a highlight of the year for the dominant Southern Districts Spartans Basketball Association. The Lady Spartans have finished the season with an unbeaten record of 21 wins and 0 losses, an amazing achievement on their return to the QBL.
The Carina Leagues Club Lady Spartans also received individual awards within the QBL. Coach of the Year was awarded to Rebecca Stephens, MVP of the final series went to Ashleigh Karaitiana, Shot Blocker of the season to Maddie Allen and QBL under 23 Player of the Year to Kalani Purcell.
General Manager of the Southern Districts Spartans, Peter Foster, stated that "it is a very proud moment for our Spartan's family and terrific for Women's Basketball in Brisbane."
The Grand final was played in front of two sold out crowds that created so much noise you could hardly hear yourself on court. An amazing weekend of elite Basketball.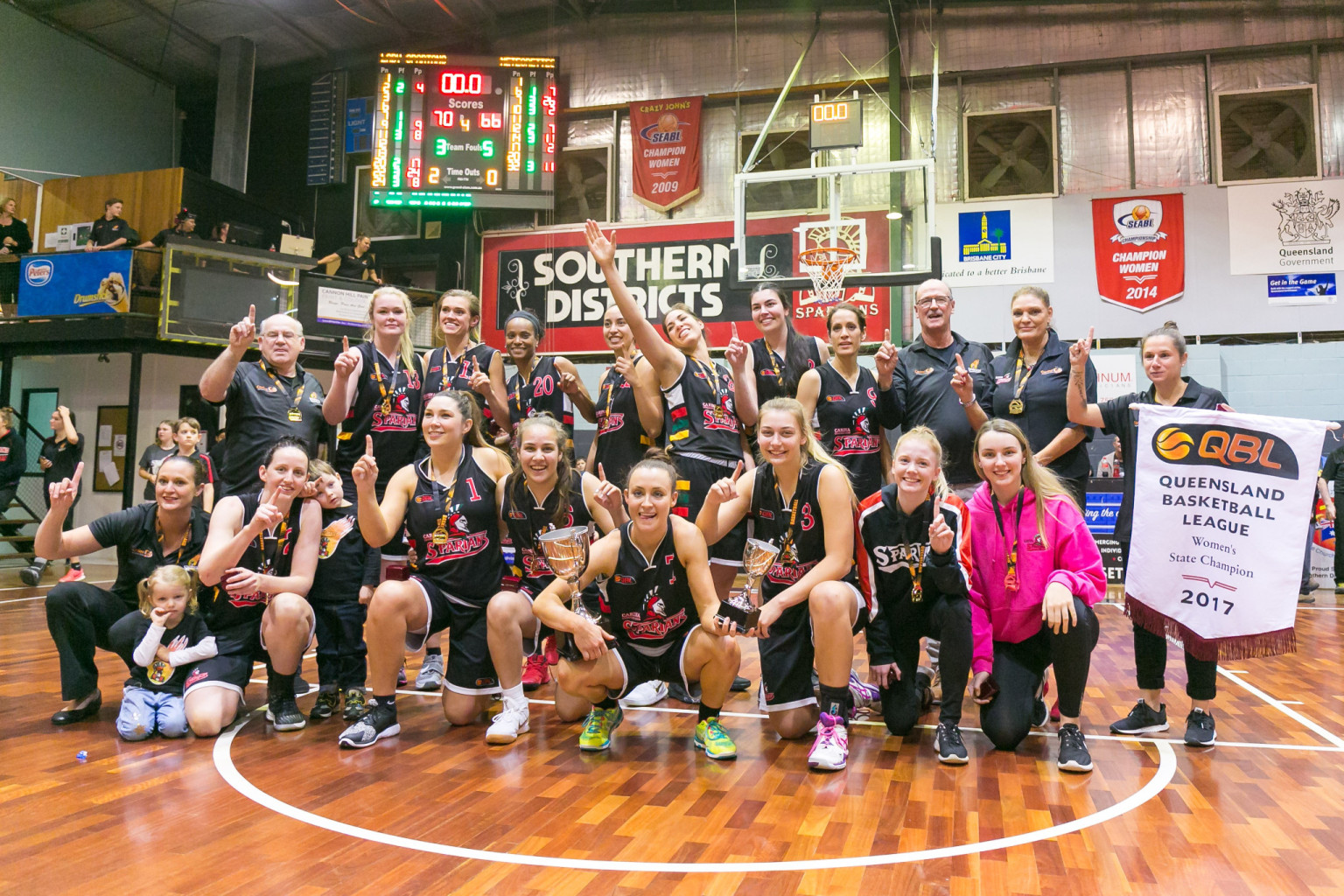 Last Modified on 28/08/2017 15:07