2017 Champ Season Semi-Final Weekend
When looking for the games for this weekend you have to:

Click on the Fixtures/Results heading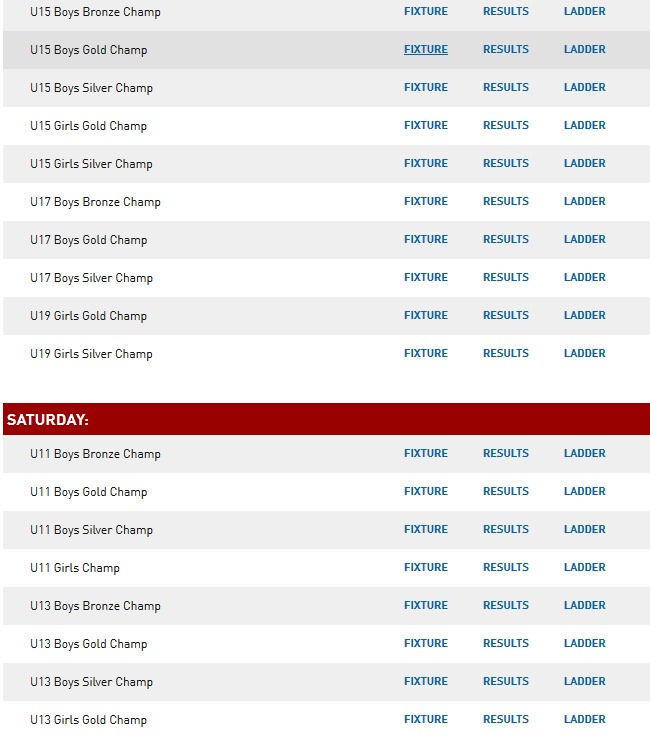 Pick the competition that you need to look at and click on Fixture.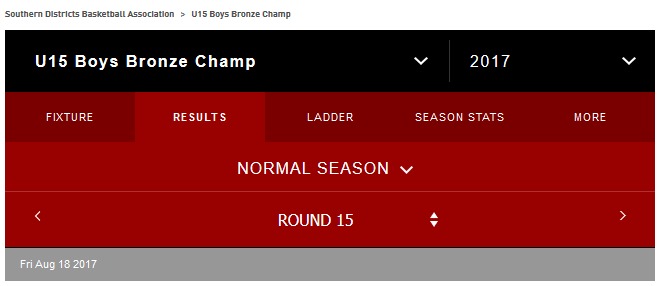 Click on Normal Season and the following screen will open.

Then click on the finals button to open the draw giving you the game time and Court.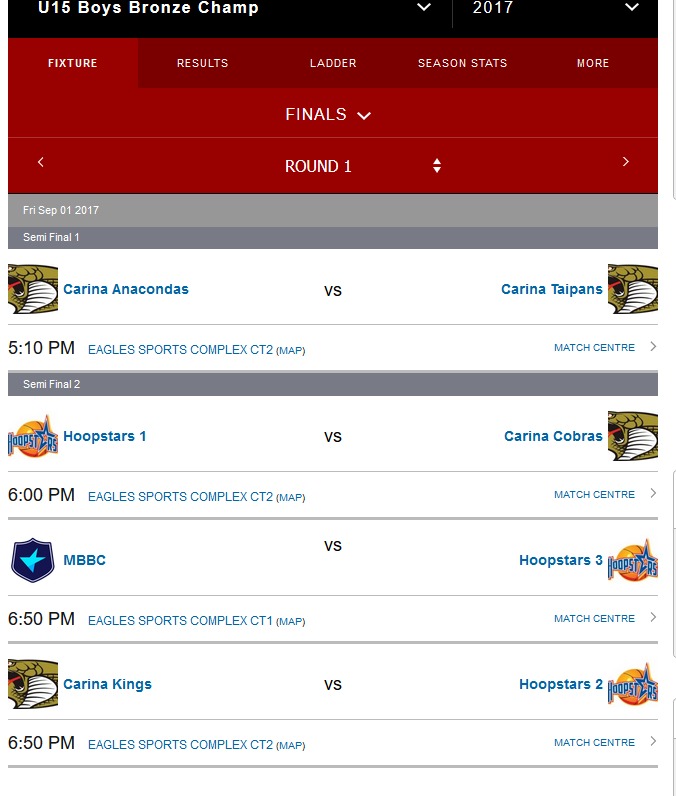 Last Modified on 28/08/2017 14:40