2017 Champ Season Junior Grand Finals
Having passed the halfway mark of the Champ Season junior teams will be turning their thoughts towards the upcoming finals.

The last week of regular fixtures will be held over 25th & 26th August 2017.

The Semi-final week virtually all teams will play and that will occur on 1st & 2nd September 2017. U7 teams will continue to play as normal as there is no final series. Competitions that have an odd number of teams such as fifth, seventh, nineth, eleventh or thirteenth team the last placed team will not be playing.
In Grand Final week only the two top teams from each division will be playing. This will happen on the 8th & 9th September 2017. U7 teams will have their final game of the season on the 9th September 2017.
Southern Districts Basketball Association wishes each team good luck for the remainder of the season as they push towards the finals.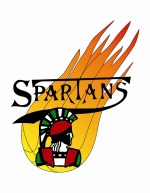 Last Modified on 19/07/2017 11:02