This Girl Can
Basketball QLD together with sports performance training company SportsMindset, are running the 'This Girl Can' female athlete development program. The program is targeted at club level Under 12 & Under 14 girls who want to improve their basketball skills and confidence, become an overall better athlete and HAVE SOME FUN!
Each session will focus on not only the physical aspects of becoming a better player [Speed - Agility - Strength - Skills] but goal setting and mindset of an athlete; improving confidence, resilience and self awareness.
SportsMindset is run by ex-WNBA player, strength and conditioning trainer and Spartans guard Aja Parham, who together with her team, will share their experience, skills and knowledge to the next generation of basketball players, with the focus on retaining these female athletes long into the future.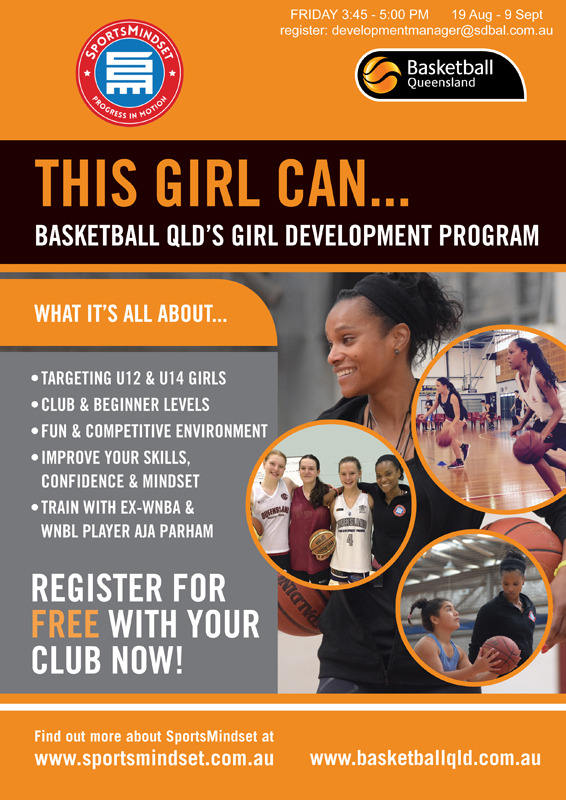 Last Modified on 16/08/2016 19:56