Welcome
Marina Moffa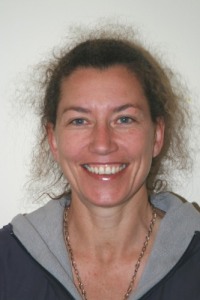 "Marina Moffa" brings a wealth of skill and experience to the Torrens Valley Basketball Club. In 2007, her team the Under 16 Division 4 boys, were runners up in a hard fought battle for the Championship.
DID YOU KNOW, her professional achievements include: Playing for the "Opals", 1984 Olympic Games in Los Angeles resulting in 5th position. 1986 World Champions, National Team from 1983 - 1995, 1988 Olympic Games in Seoul resulting in 4th position after losing a playoff with Soviet Union 63-58, 1990 first NBL Champions playing for North Adelaide, Played for the "Lightning" from their inception until 1996, Won 3 Championships with the Lightning 1994-1995-1996, Holds the record for 3rd best for WNBL defence rebounder with 16, Holds Adelaide's record for 7th best turnovers, Holds record for 4th best blocked shots 6/5/87, Holds Adelaide's 3rd place record for Free Throw attempts at 18, Marina Moffa is a "Life Member " of Australia's WNBL, Holds a record for the 7th highest number of games played - 296 over 20 years.
The Club's admiration goes to Marina for her career achievements, and our gratitude for her contribution she makes for the Torrens Valley Basketball Club. Marina's bubbly positive attitude encourages all who come into contact with her. Her successes as a coach will be because of the deep respect the players have for her achievements and the knowledge she teaches to the players.
The Under 16 Boys Div 4 team coached by Marina were runners up in the 2007 Winter Season
The Under 16 Girls Div 3 team coached by Marina were runners up Summer Season 2008
"Our appreciation, Marina"