Gibson Decides Three Is Enough
There are many difficult parts of being a Head Coach of an NBL1 basketball team in 2019. The pressure to win game, recruiting talented players and scouting are just a few, but according to Ringwood Hawks Coach Ken Harrington, there is another unavoidable part of the job.
Last week popular Hawks import Jacob Gibson confirmed to the Club that he will not be returning for what would have been his fourth season with the Hawks. The news was a reminder to the Hawks Coach that he has some work to do to find a replacement for a player that had become popular all around the Maroondah area.
"Jacob has been here three years and I told him, only the very special ones get three years at our Club." Harrington said.
"He has coached hundreds of kids, visited countless Schools, coached various teams, sweet talked sponsors and won 2 State Championships. Where do I start to find another player and person like this?"
It has been quite a historic run for Gibson and the Hawks since his arrival in early 2017. Apart from the Championships, the Hawks won promotion in to the new NBL1 League and when healthy have shown they are capable of being a contending team. Gibson has been Mr. Consistent each season averaging around the 20ppg mark but with the ability to blow teams off the court with his three- point shooting ability. Injuries in 2019 slowed him down slightly in the second half of this season after a red hot start.
The lure to check out European hoops has finally won out as Gibson is hoping to continue his playing career on another continent. His agent is currently looking at what options are available for a 6'5 wing player with shooting ability. Harrington thinks Gibson should have no trouble finding opportunities.
"Any Club would be crazy not to take a guy like him." He said.
"Great on the court and great off the court, reliable and trustworthy. That's the best way to sum him up."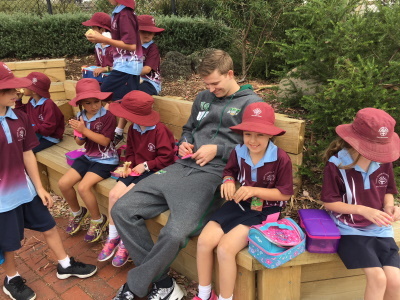 Breaking ties with the Hawks has obviously been a difficult decision for Gibson who went on the Hawks social media pages to thank all the people that he is grateful to over his 3 years. The video went 11 minutes and he says he still didn't really cover as much as he wanted to.
"This is a special place with special people." Gibson said.
"I have had meals with so many families from the Club, been taken to beach houses, visited injured kids and even house sat for people who needed to go way for a few days. It is a Community that really embraced me and I don't expect that I will find that ever again."
Gibson will fly out and leave the Ringwood Hawks Basketball Club a better place for his contribution. Much like players that came before him like Sam Belt, Bryan Dougher and Nate Champion, their impact is felt well after they have moved on. Harrington will now start the process of finding "another" Jacob Gibson.
"There are so many upset kids and Club supporters that are sad to see Jacob move on, he is a hard act to follow."
"I probably have spent more time with him the last three years than I have with my family but life goes on and we will now watch him on his next journey."
Last Modified on 28/07/2019 16:43