Ten is Enough for Drilly
After close to 10 years as Treasurer, Association stalwart Peter Drill last night has sadly stepped down from the role and his spot on the RBA Committee.
Drilly will no doubt be missed as a Treasurer and Committee man, but he is not lost to the Association as he remains Head Coach of our Under 16 Boys Program, so we will still see him storming the sidelines at The Rings. It was also fitting that he was also awarded the Association's prestigious Founders Award at the AGM, which was well deserved on many fronts.
"It was just time to have a bit of time for my business and family." Drilly said.
"With work taking more of a focus, I was just unable to continue to invest the time."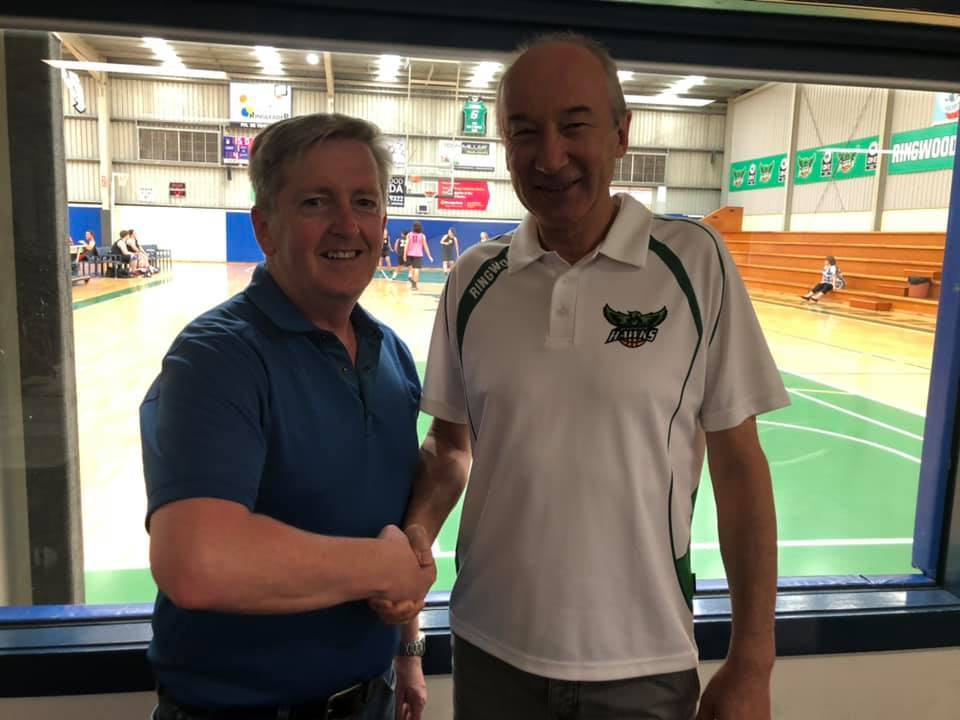 During his tenure, Pete literally filled every role the Association needed. From Treasurer to Committee to Coach to Game Day Manager to Negotiator, Peter has been actively involved in the biggest growth the Club has ever had.
Association President Tim Mottin paid tribute to Drilly and his impact on the Club.
"You just cannot imagine the amount of hours that Pete has put in over the past 10 or so years." Mottin said.
"There is so much work that goes on behind the scenes and Pete has been at the forefront of it all, his dedication will be missed."
From everyone involved with the Hawks past and present. Thanks Pete.
Last Modified on 09/12/2019 15:23