TINO MAKES IT BACK TO BACK BLUE CARPET NOMINATIONS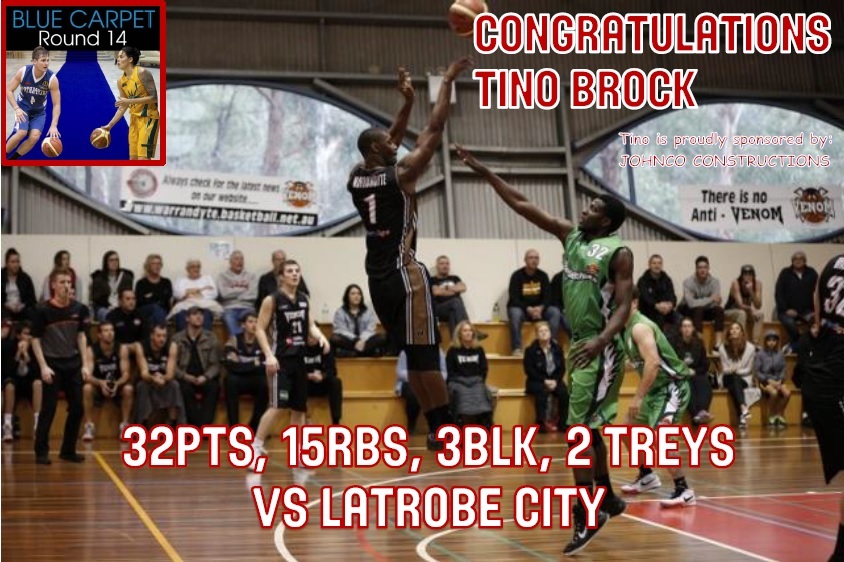 Congratulations to TINO BROCK (proudly sponsored by Johnco Constructions) on being nominated to the Big V Blue Carpet for Round 14. Tino led the Venom against Latrobe City, scoring 32 points and grabbing 15 boards blocking 3 shots in their 86-79 home victory.
This is actually back to back nominations for Tino; in Round 13 he had back to back dominant performances with 39pts, 17rbs, 3ast, 6stl against Melbourne Uni and 28pts, 13rbs, 3 treys away at Altona. CONGRATULATIONS TINO!!!!
Last Modified on 29/06/2015 11:14