Fencing Victoria Selection Criteria – 2019 U20 (Junior) National Championships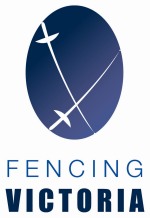 Fencing Victoria Selection Criteria – 2019 U20 (Junior) National Championships
The Selection Criteria for Athletes representing Victoria in National Championships for the age category - U20 are listed below. Please ensure that they are read and understood.
U20 Selection (Nationals held in Melbourne 15th to 17th Feb 2019)
To be selected to represent Victoria at the Junior National Championships (FEB/MAR 2019), it is a requirement that fencers must compete in THREE designated State Competitions in 2018.
The designated competitions are ANY State Competitions at U20 or higher (i.e. B-Grade or Open level). This includes Senior Secondary Schools League Competitions held BEFORE 31 December 2018, however, you must be age eligible and at Secondary School to compete in these tournaments.
Fencers must compete in THREE such competitions to be eligible for Victorian representation.
Please refer to the 2018 State Calendar, published on the Fencing Victoria website, for dates of eligible competitions.
Please Note: An Athlete meeting the competition requirement above in one event will be able to enter multiple events in ANY weapon category.
Competition Requirement Exemption
Athletes may request an exemption from declared competition requirement, or the information session, after the events have been run on the following grounds:
Medical Withdrawal: A Medical Certificate will be required, confirming the reason of absence.
Geographical Withdrawal: Athletes will need to demonstrate they were unable to attend the event due to their location at the time of the event. This will be deemed as being more than 100 kilometres from the event at the time it was held.
Please Note: The request must be made in writing to either the President or Communications Director. The request must be received no more than 7 days after the scheduled date of the event for which exemption is being sought. The Fencing Victoria Executive will consider the request and advise the athlete of the outcome in writing within 14 days of lodgement of the request.
Appeals Process
If an athlete is not selected for the representative team they can appeal the non-selection decision by
Writing to either the President, or Communications Director, explaining the ground upon which they believe they should receive an exception - The request must be received at least 14 days prior to the commencement of the relevant National Championship.
The Selection Commission will consider the appeal and advise the athlete of the outcome in writing at least 7 days prior to the commencement of the relevant National Championship.
Last Modified on 11/12/2018 16:39