Steve McCabe Becomes Eagle For Life
At last night's AGM, we inducted Steve McCabe as Life Member of the Diamond Valley Basketball Association (DVBA).
Life Membership is the highest honour our association can bestow upon someone, as it represents the pinnacle of service and devotion to our association and community. Steve has had a 13 year devotion to the game of basketball and the DVBA through his role as President of the Eltham North Basketball Club (2005-2011) and as President of the DVBA (2011-present). He has met, to the highest level possible, all the criteria we measure in assessing life membership: demonstrating significant, sustained and high quality service enhancing the reputation and future of the overall Club.
Under Steve's leadership the board and staff have financially rebuilt the club, removed cash transactions, implemented better financial controls, employed and increased number of staff to provide better service to members. This has provided a platform for sustained management of the business into the future and improved the facility by investing in infrastructure. Steve has personally lead the charge for development and expansion of our home stadium the Diamond Valley Sports & Fitness Centre, which we hope in years to come will result in improvements to the facility and additional courts.
Please join us in congratulating Steve as the 11th life member of the Diamond Valley Basketball Association.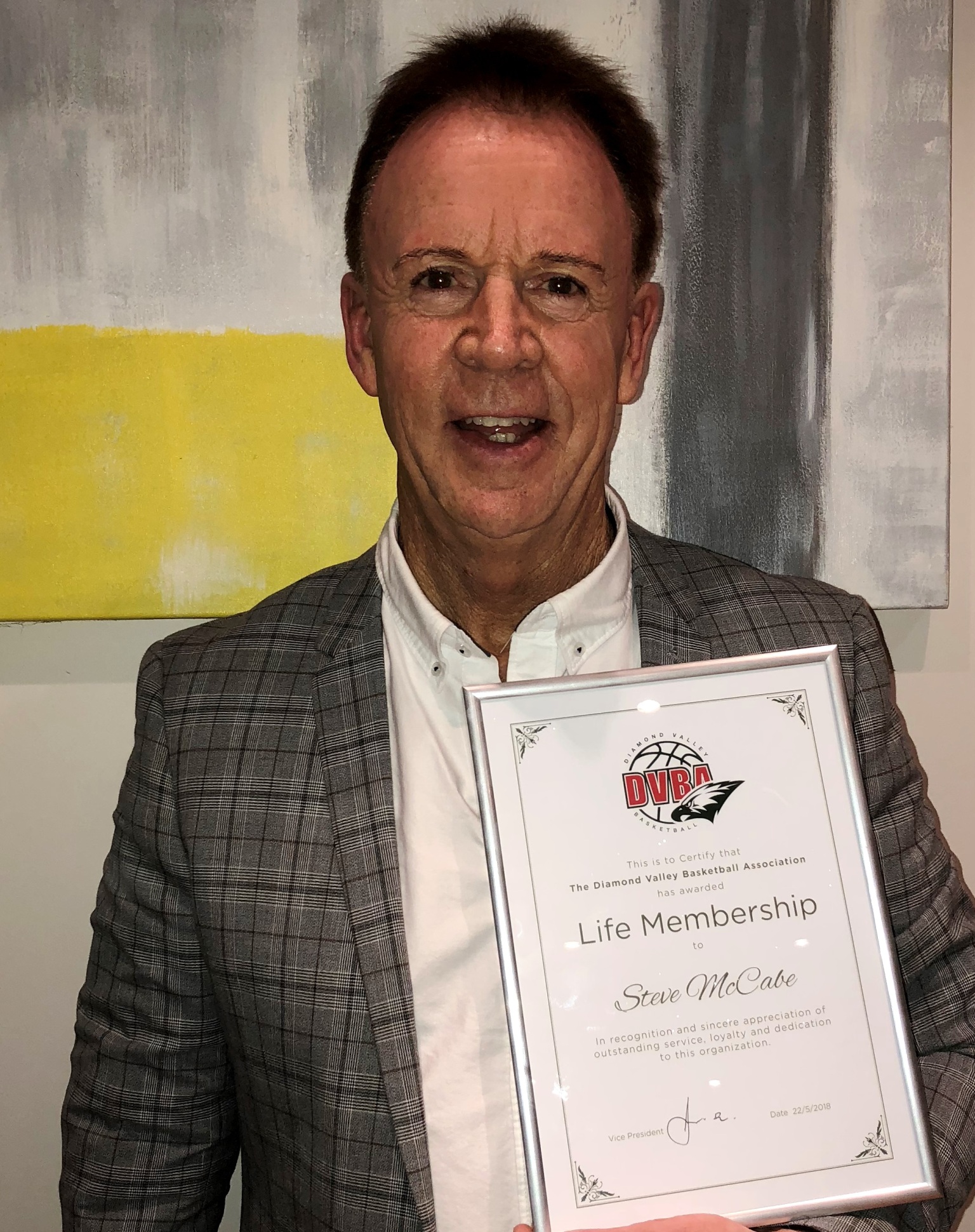 Last Modified on 24/05/2018 08:37