NSW OPEN COUNTRY TEAMS - REGISTRATIONS NOW OPEN
WPNSW are happy excited to announce registrations for the NSW Open Country Teams to Rockhampton, QLD from May 23rd to May 27th are now open.
WPNSW can confirm that it will be sending 2x Male and 2 x Female teams so reserves that were announced are now a part of the NSW Waratahs. Last week, WPNSW have announced its new STP Portal which will be the platform for all communication, information distribution, registration and coordination. Click here to go to the portal.
To view the NSW Open Country Information Brief, please CLICK HERE.
To ensure all bookings made and places filled, WPNSW require registration, deposit and uniform payments by Monday 26th March. Please register here to confirm or decline your place >> http://bit.ly/2HFBkqN
UPDATED ANNOUNCEMENT TEAMS > CLICK HERE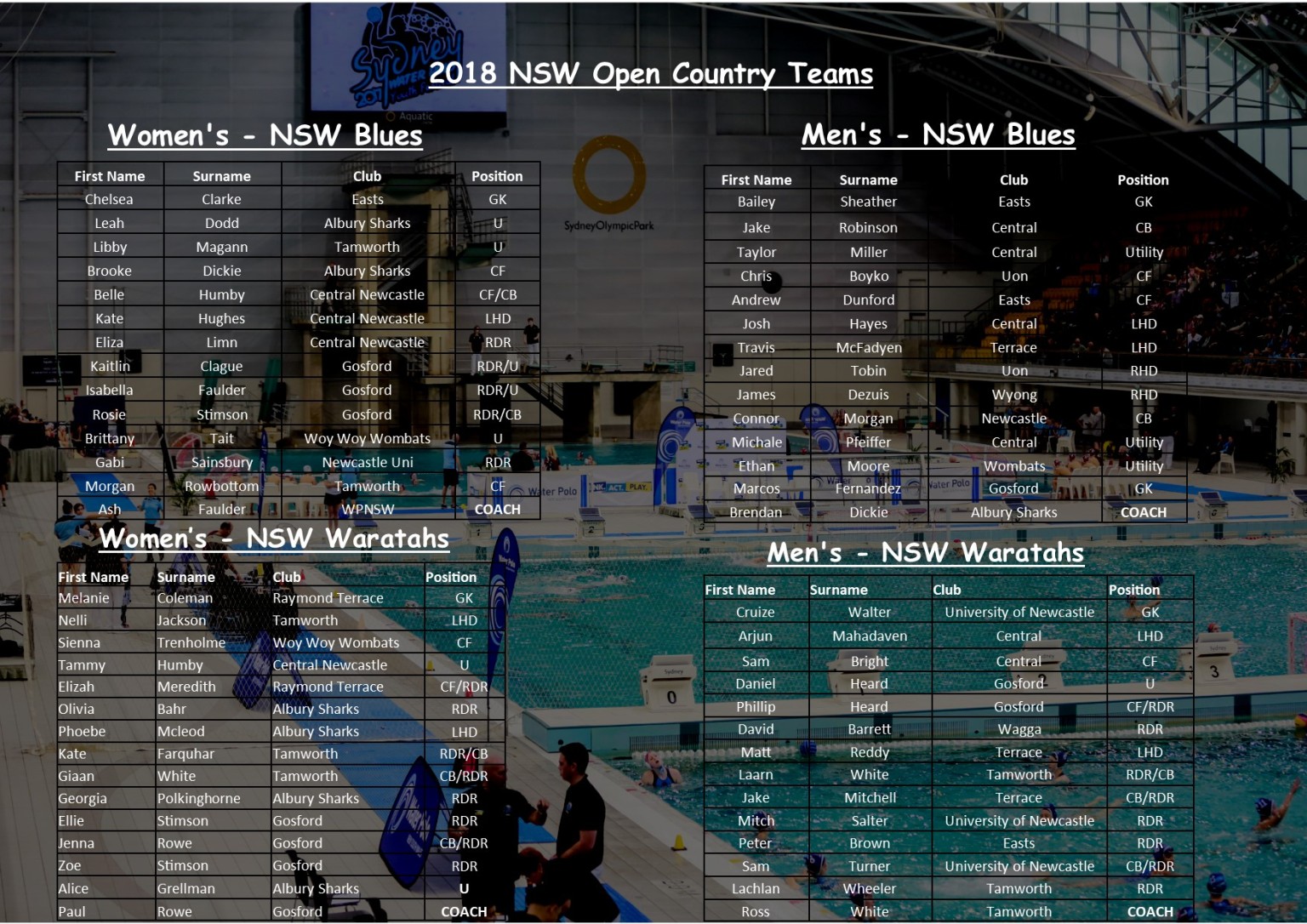 Last Modified on 16/03/2018 16:03