Tigers Roar to Historic U16 Girls State Championships Title
UTS Balmain Tigers claimed the U16s Girls State title for the first time in their club's history, after prevailing in a thrilling grand final against ACU Cronulla Sharks Blue. Taking place at the Peninsula Leisure Centre, the facility hosted 17 teams and 195 athletes over the four days.
Spectators were consumed with a vibrant atmosphere, a barbeque provided by local club Woy Woy Wombats & over seven hours of non-stop water polo action daily.
This year, WPNSW has introduced a WPNSW Australian Ambassador for its U16s & U14s State Championships. ACU Cronulla Sharks National League, Aussie Stingers & 2016 University of Michigan athlete Amy Ridge was present at the Girls tournament; helping with team talks, interacting with athletes and assisting with talent selections. The 21-year-old explains how these junior championships helped with her development as an athlete, where she played at this tournament six years ago.
"Tournaments like this mean that you have to be resilient, pick yourself up and just keep going and focus on one game at a time," she said.
"Physically you always need to be prepared. I learnt really good skills about how to enhance my performance through recovery."
The first two days of the tournament consisted of round matches, with teams looking to place as high up in their pools before the commencement of cross-over matches on day four in Division A. Division B consisted of three days of round matches, with the Country Composite team finishing in first place after six matches played.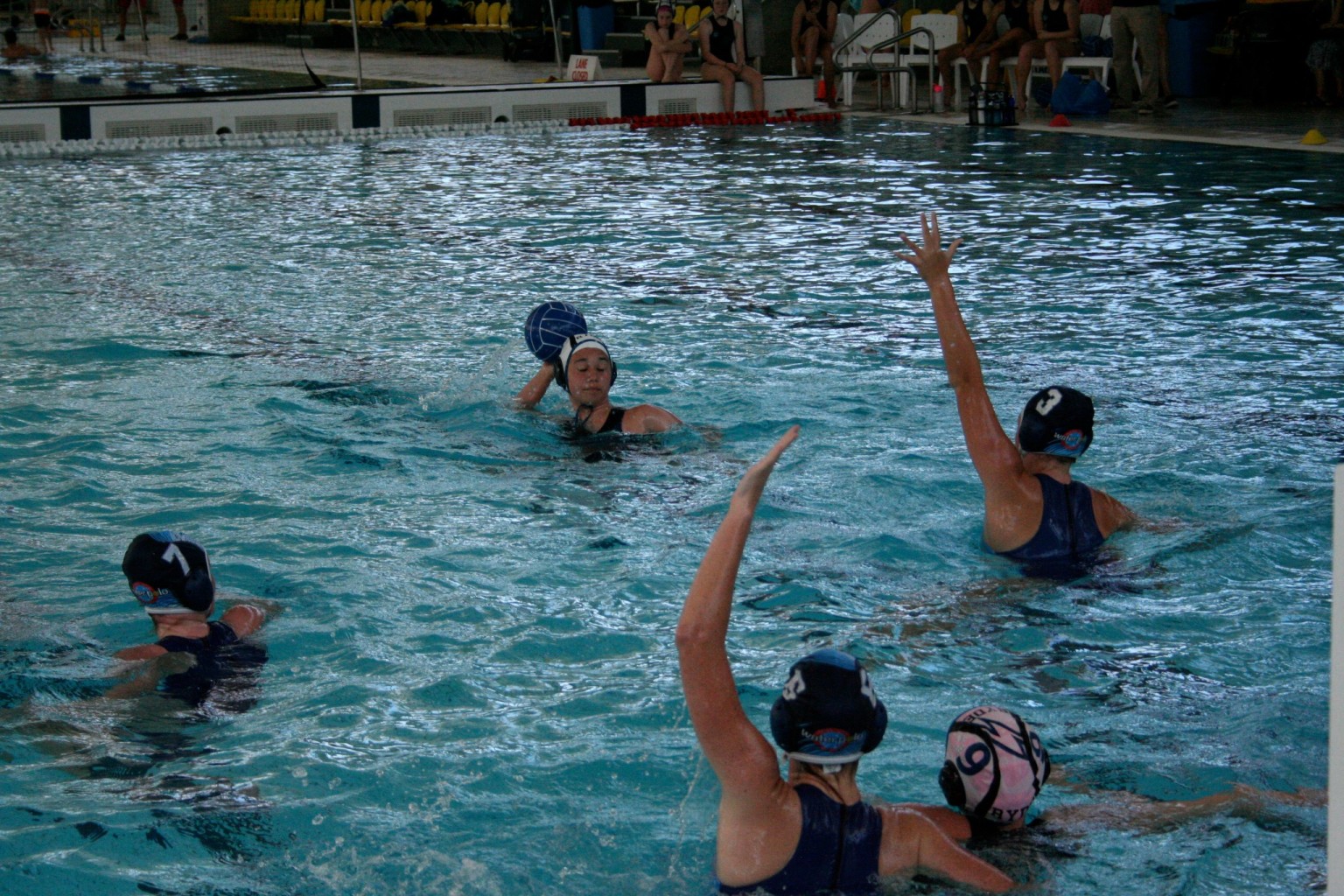 Throughout the tournament, the best 35 athletes are selected for State Team selection camps for next year's State tournament. Team coach of UTS Balmain Tigers & selector Nathan Thomas, sees exciting talent rising through these junior championships.
"When you get to this age group, there are all the obvious kids they have been involved in Water Polo for a while and on the fringes of those players, we are starting to see exciting talent come through," he said.
"If we can capture that talent, it really boosts the ecosystem for our national team. If we can get that right in NSW, the benefit for Australia will be fantastic."
The final day saw a cracking first semi-final between 1st place Sydney Uni Lions and 4th place UTS Balmain Tigers in Division A. Leading 4-0, Sydney Uni clawed their way back to a 5-4 lead with the game heating up for a spot in the Gold Medal Match. The match ended at 6-6 at full time and commenced the first penalty shootout of the final day. UTS Balmain goalkeeper Evie Glover-Rylah, saved 2 penalties to win the shootout for her team and send them into their first ever U16s Girls State Championships final.
"I was really scared but I knew that we could do it," she said.
"It is an amazing feeling. Balmain has come so far, we've done so well, and I am so proud of everyone."
The Division B Cup Final saw a regional derby match between NSW Country Composite and Hunter Hurricanes Grey. The final showcased the regional talent that WPNSW has to offer. The match was deadlocked at 4-4 at full-time with the winner being decided on penalty shootout. Hunter Hurricanes succeeded in the shootout and finished Division B Champions with a 6-4 win over NSW Country Composite.
After seizing a 4-0 lead to Sydney Uni Lions Blue in the semi-final, there would be no mistake from UTS Balmain Tigers in letting that slip again in the gold medal match against ACU Cronulla Sharks. UTS Balmain dominated the first quarter with a repeated 4-0 lead over the Sharks.
Goals from Molly Colquhoun & Sophie Earl saw ACU Cronulla fight back to a two-goal deficit heading into halftime. UTS Balmain Tigers were able to regain their composure in third quarter with Jessica Layton stretching the lead to 5-2. A double from Lucy Hull (ACU Cronulla) had the game all to play for heading into the final quarter trailing 5-4.
However, Maeve Ryan finished off her hattrick in style in the final quarter to seal the team's first ever Gold Medal in an 8-5 victory. Team Coach Nathan Thomas, explained his gratitude for his team's performance over the course of the tournament.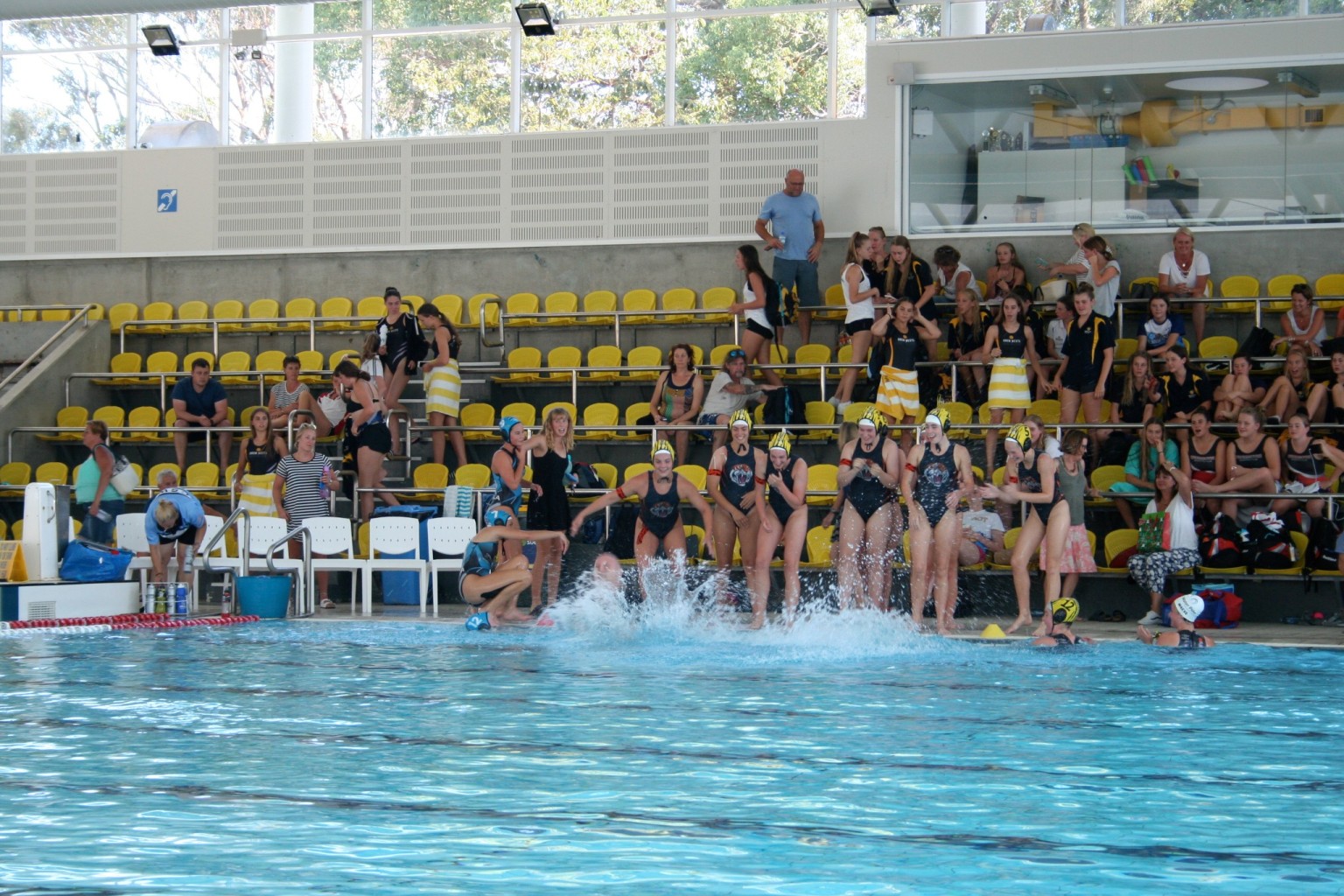 "They're really courageous kids and it is lovely to see them work for each other and be rewarded for that," he said.
WPNSW Ambassador Amy Ridge provided three tips for aspiring junior athletes to enhance their development following on from these State Championships.
"The first point is people need to conceptualize the game as not just being broken up into attack and defence. The transition phase is really important particularly in attack, there needs to be a second release up at the pool to ensure everyone is getting down to the two metres, and that the Centre Forward (CF) can sit on two instead of five," she said.
"The second point is moving towards the ball to create space away from their defender so that they can create an opportunity to passing the ball into the CF. The key is to enhance ball movement."
"Lastly, a lot of girls in press are sitting between their player and the goal rather in the passing lane; they are in between the player and the ball rather than the player and the goal. In the Australian team, we play a really high press in the passing lanes which is less heavy and more mobile when just in the lane."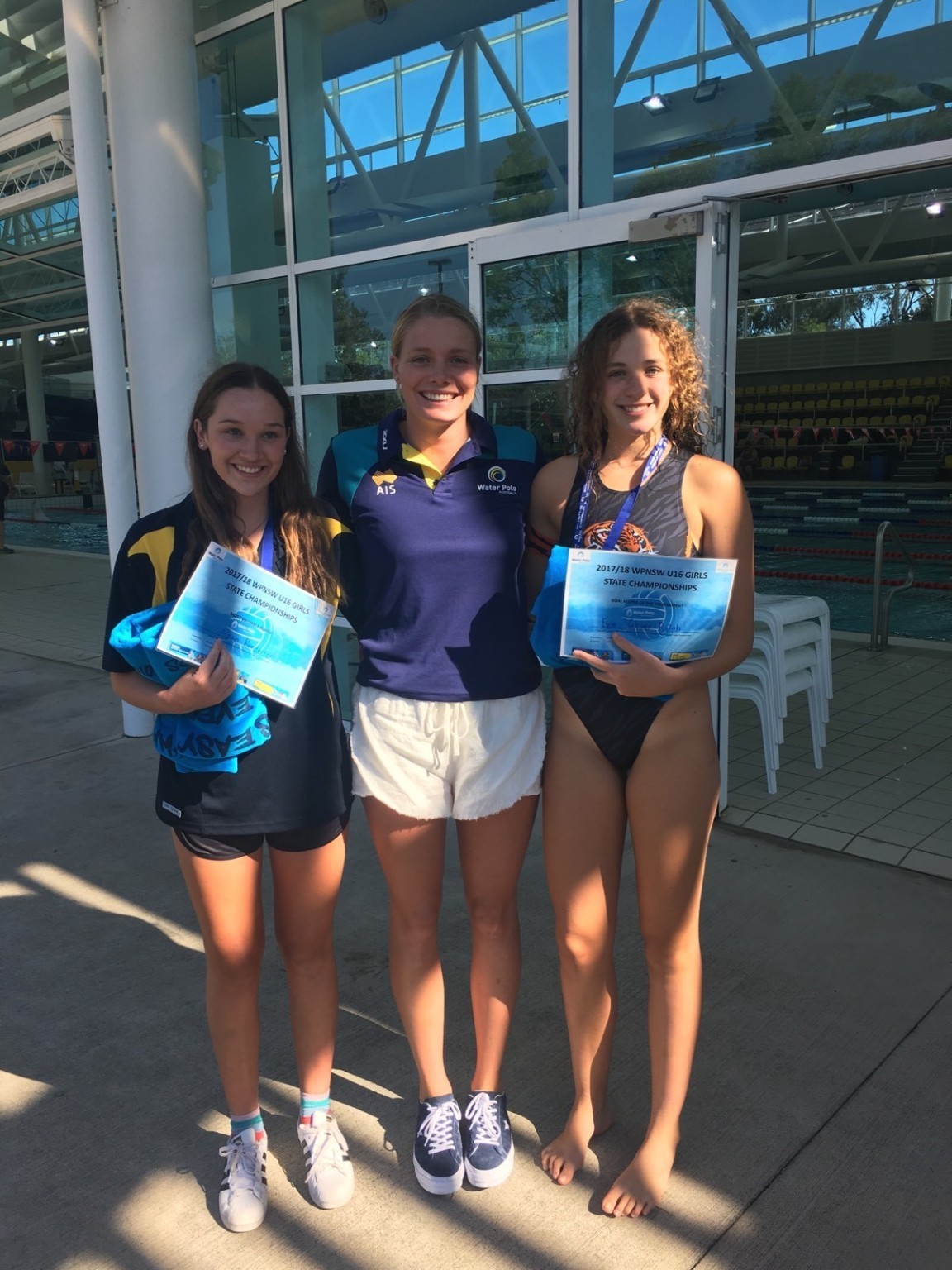 Overall, it was another successful U16 Girls State Championships which will see UTS Balmain Tigers defending their crown and new talent arising in next year's tournament.
Tournament Awards
MVP GK – Evie Glover-Rylah (UTS Balmain Tigers)
MVP Player – Aspen Henderson (Sydney Uni Lions Blue)
Tournament 7
GK – Flyn Moss (UNSW Wests Killer Whales Yellow)
Nioka Thomas (UTS Balmain Tigers)
Maeve Ryan (UTS Balmain Tigers)
Lucy Hull (ACU Cronulla Sharks Blue)
Charlotte Gates (Drummoyne Devils)
Isabella Majstrovic (UNSW Wests Killer Whales Yellow)
Dallas Lowry (Sydney Uni Lions Blue)
Final Placings
| | |
| --- | --- |
| Gold – UTS Balmain Tigers Gold | 10th – Sydney Uni Lions Gold |
| Silver – ACU Cronulla Sharks Blue | 11th - Hunter Hurricanes Grey (Division B winners) |
| Bronze – Sydney Uni Lions Blue | 12th - NSW Country Composite |
| 4th - UNSW Wests Killer Whales Yellow | 13th - Ryde Rhinos |
| 5th – Hunter Hurricanes Blue | 14th - ACU Cronulla Sharks White |
| 6th – Drummoyne Devils | 15th – UTS Balmain Tigers Black |
| 7th – SNB Breakers Blue | 16th – UNSW Wests Killer Whales Black |
| 8th – Canberra Dolphins | 17th – SNB Breakers White |
| 9th – ACU Cronulla Sharks Black | |
Written by Vangeli Kollias (WPNSW Communications Coordinator)
Last Modified on 14/12/2017 15:06