East Coast Challenge Captains Reports
Earlier this month, Water Polo Victoria sent two Victorian 14U teams to compete at the East Coach Challenge as part of the 2017 Sydney Water Polo Youth Festival. We asked the captains of each team to write a brief report of their time in Sydney.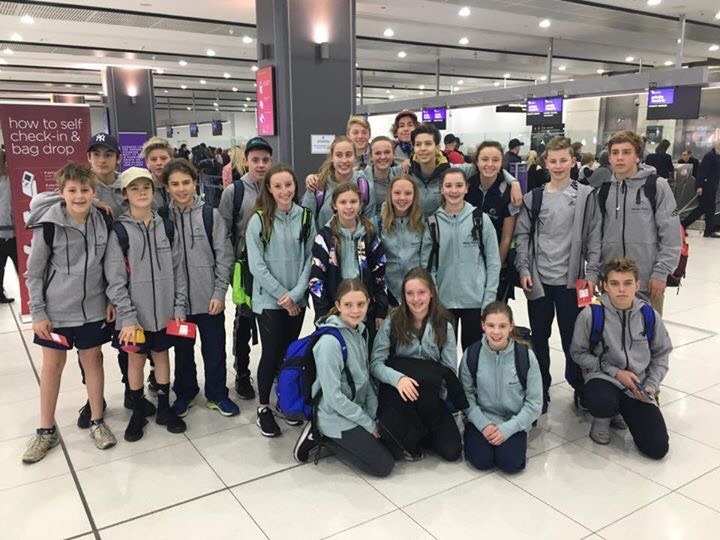 14U Girls Team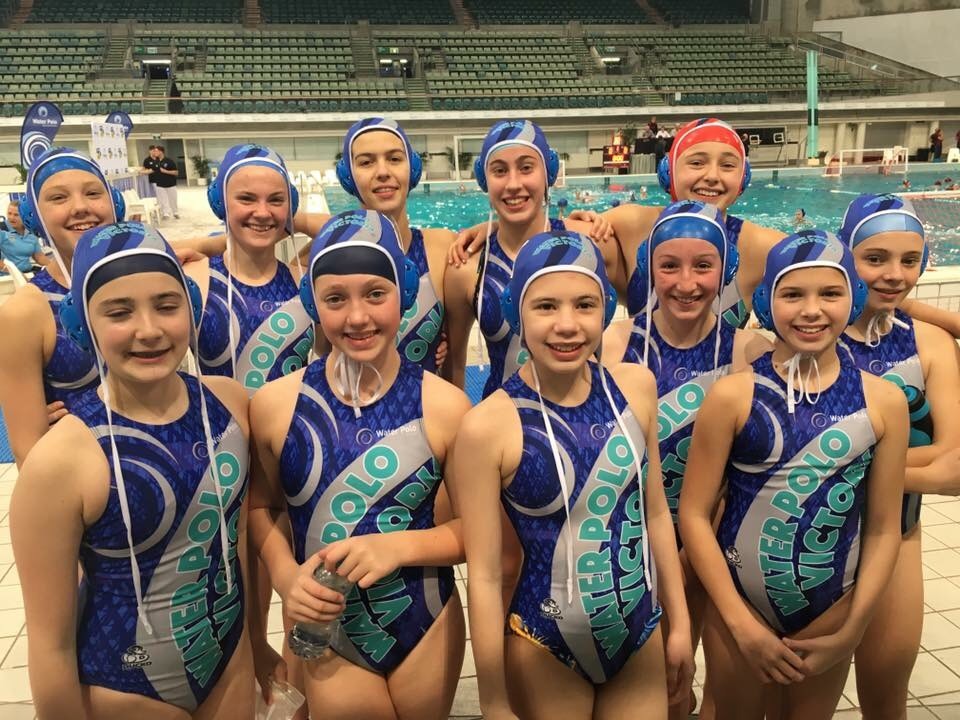 Cassie Horne, Co-Captain
Playing for Victoria in the Sydney Youth Water Polo Festival was a really exciting experience that I learnt a lot from. I had been interstate for these sorts of competitions before, playing for Victoria or my club, but the new setting and people really individualised it. We did win our last couple of games, ending the competition on a high note, but throughout the competition we learnt a lot from our mistakes and also our opposition from places like NSW or QLD. As one of the older players and the goalie, I loved watching all of the younger girls try their very best in the pool and develop all their water polo skills. And although everyone, including myself, was fighting their own personal battle in the pool or having slightly off days, everybody was able to come together for a few days and play good, solid water polo as a whole team. I really had so much fun in Sydney meeting all the new girls and learning loads of new things from not only them but Perri, our coach, and the opposition and it was really eye opening. And, of course, a massive thank you to Perri and Simon for coaching and organising our team, none of this could've happened without you! I hope all the girls eligible to play next year are excited for more competition, and I hope everyone learnt really great skills that they can keep with them throughout their water polo careers.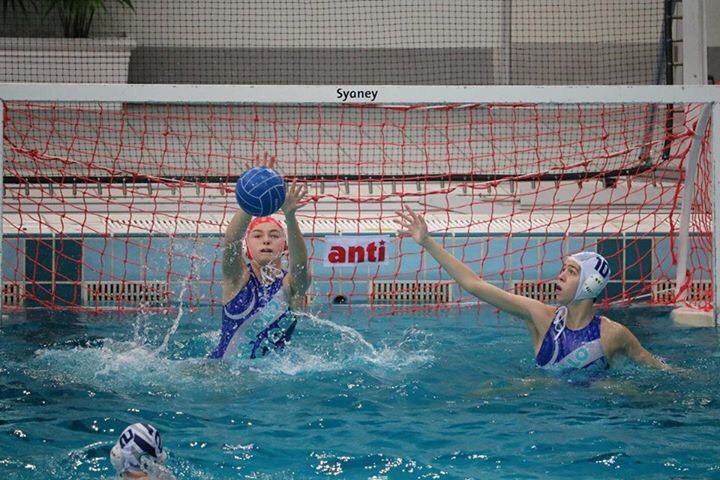 Tess Haslam, Co-Captain
Going into to the ECC tournament 2017 as a young team we weren't expecting to win. We were going to learn, to become better players, to experience competition out of Victoria and most of all we were going to have fun.
As we got into the first quarter of our very first game as a team, we realised that it wasn't going to be an easy tournament. With a lot of smaller bodied players on our team, it took us a the first few matches to adjust to playing the much larger girls on the stronger teams, however, by the end of the week you wouldn't have known how small some of the girls were until they got out of the pool because they were taking it to the bigger girls.
Very few of our games results were reflective of how we played as a team.
In our first few matches, despite the high scores achieved by our opposition we defended to our very best, in attack however we seemed to lack the confidence to put shots away. We managed to get the ball down in front of goals but would hesitate to have a shot. At the end of day two, everyone in the team was gaining confidence in front of goals and managing to get 'textbook shots' away as Perri, our coach, would call them.
After training for six weeks as a team, with a training program in place from Perri, we had a few plays we had been working on in attack. It wasn't until our fourth game that we managed to get these plays going in games and were beginning to score a little more.
Over the course of the week everyone learnt a thing or two, met new people and had fun. This wouldn't have been possible if we didn't have Perri coaching us from the sidelines, Simon for managing our team and the many parents yelling from the grandstand.

Team
Camille Barlow, Mietta Fink-Jensen, Tess Haslam (C)(Team MVP), Cassie Horne (C), Scarlett Houlihan, Stephanie Jacobson, Poppy Phillips, Georgia Reeh, Mimi Stoupas, Evie Taylor, Caitlin Ward.
Coach: Perri Randall
Team Manager: Simon Armstrong
Results
8th Place
1) Victoria 2 NSW Blues 23; 2) Victoria 7 NSW Platypuses 15; 3) Victoria 4 NSW Opals 12; 4) Victoria 4 NSW Waratahs 21; 5) Victoria 1 Barbarians 16; 6) Victoria 14 South Australia 5; 8th v 9th) Victoria 10 South Australia 4.
14U Boys Team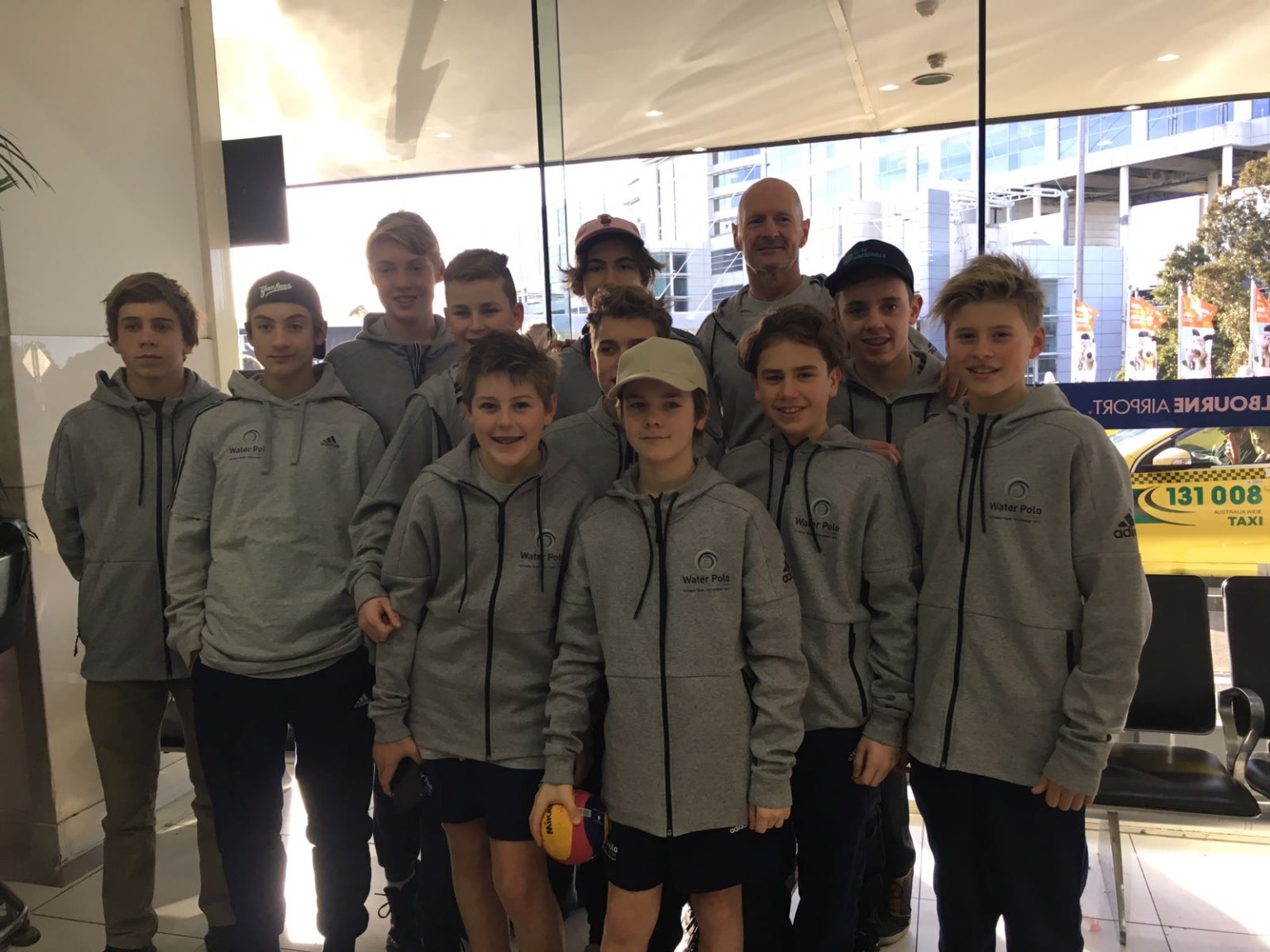 Callyn Fenwick-Kearns, Co-Captain
The 2017 East Coast Challenge in Sydney was a great learning experience for all the boys of the under 14 Victorian water polo team. We had a great mix of players from Victorian clubs including DVE, MC, Richmond, NYP and Monash, and although we didn't have many training sessions to prepare we really united as a team as the competition progressed. We had close matches against the ACT and Qld 2, and although the two dominant teams of NSW and QLD 1 were too strong we went down fighting and had a great chance against the QLD team being just 3-5 down at quarter time.
I would like to congratulate Koby Gilchrist on winning the MVP award for Team Vic. He played really well in both offence and defence. On behalf of the team I would love to thank Andrew and Alberto for being great coaches and teaching us so many important components of water polo and life in general. I would also like to thank the parents and siblings who came along to support us. Overall the ECC was a great learning experience and even though we came 8th we all can't wait to (hopefully) represent Victoria again in the future. Go VICS!!!!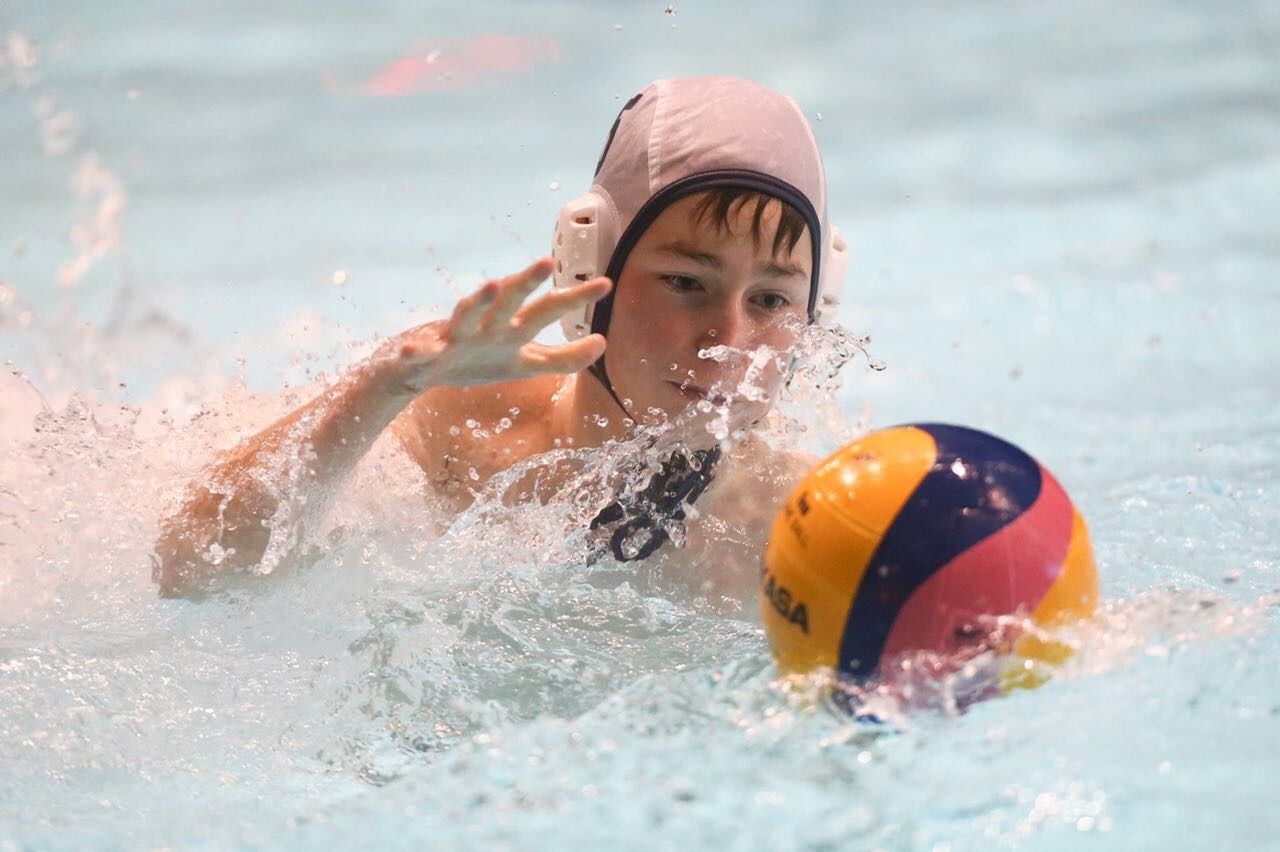 Angus Brabner, Co-Captain
As the boys set off to Sydney with a positive mindset, we knew the ECC tournament was going to be challenging, especially during the grading games against NSW 1 and NSW 3. Despite two losses on Day 1, we were happy with our overall performance and pleased that our set plays were effective.
On Day 2, the boys came out firing getting some quick shots away against QLD As, however they proved too strong in the end. With the second game for the day against SA, we knew that they were going to be a major threat. It was a rough start but the boys converted off some excellent set-ups and managed to come back 6-10. We were happy that the final score was getting closer each game.
Our confidence was high on Day 3 as we were playing QLD 2s and ACT. The boys played two tough and competitive games only losing by 1 point to QLD 2s and 2 points to ACT. Despite our losses we knew that a win was imminent as we had improved immensely during the tournament and our strategies were working well.
For the play-off between 8th and 9th against QLD 2s, we were very confident that we could win. A tough first quarter resulted in level scores of 1-1. We kept them goalless in quarter 2 and managed to score a sneaky goal to take the lead. The coach's pep talk at half-time made us push to get a 5 point lead in quarter 3. The pressure was on to maintain the lead in quarter 4 as we knew the opposition would be hungry to score. QLD got 3 quick goals to bring the score to 6-4. With 2 minutes to go, we scored a brilliant goal to the top left corner and managed to secure the victory. Final score 7-4.
We were all really proud of our efforts representing Victoria at ECC in 2017. We would like to thank our coach, Andrew Gilchrist and Team Manager, Alberto Vela for the time and effort that they put into the U14 Boys to help make ECC a fun and rewarding experience.
Team
Angus Brabner (C), Luke Cannalonga, Callyn Fenwick-Kearns (C), Koby Gilchrist (Team MVP), Gregory Kerdemelidis, Magnus Mulhall, Mac Perry, Oliver Robertson, Christian Schofield, Joshua Stapleton, Omar Vela, Ryan Zibell.
Coach: Andrew Gilchrist
Team Manager: Alberto Vela
Results
8th Place
1) Victoria 5 NSW Blues 17; 2) Victoria 4 NSW Platypuses 15; 3) Victoria 5 QLD Maroon 15; 4) Victoria 7 South Australia 13; 5) Victoria 8 QLD White 10; 6) Victoria 8 ACT 10; 8th v 9th) Victoria 7 QLD White 4.
Last Modified on 20/07/2017 09:39