Where can I play?
#10 Darcy Vescio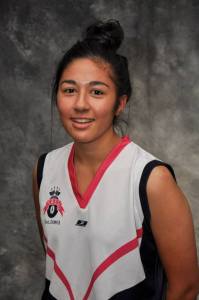 :
Age: 19
Height: 167cm
Place of Birth: Wangaratta
High School: Wangaratta High School
Occupation: Student
Current VWFL Club: Darebin
Club Jumper No.: 24
Position: Ruck, Centre Half Forward
Career Games: 18
AFL Debut: 1999 Whorouly Aus Kick
My older brother played Auskick so I thought I'd be original and do the same.
How I first got involved in AFL
A friend knew some people who once played at Darebin so I was able to get in contact with the club a couple of weeks before the season started last year.
Favourite moment/highlight in your playing career
Winning the semi final again St Albans last year!
Football Acheivements:



Captained the school girl football team throughout high school




Made it to state level for high school football team



Any mantra or favourite quote that you live by or sums up your attitude towards your football
'Second prize is a bag of sh#*t' - Uncle Nick
'WATCH THE BALL INTO YOUR HANDS DARCY!!!' - Dad