BBNZ Survey
BBNZ Survey Promo
WIN A 3x3 BALL and $100 VOUCHER
If you play basketball or are a parent of a player, and over 16 years old you can win! Just fill out this survey.
We're using the info to help improve the experience for you, so our clubs and associations can understand what you need to make the game better.
The survey takes about 10 minutes to complete and it closes this Sunday, so go go go! (For New Zealand residents only).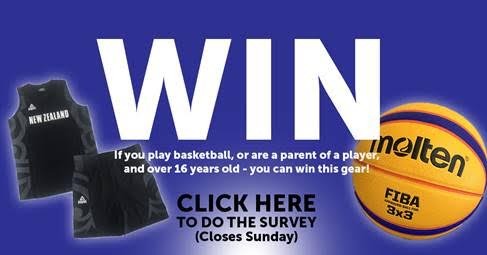 Last Modified on 27/07/2017 20:22