SA Indoor Lacrosse League
SA Indoor Lacrosse League

The Indoor Box lacrosse season kicks off tonight at 7:45pm at the Blackwood Community Recreation Centre.

The clubs have worked tirelessly to put together a strong competition with the aims of moving to a bigger and better comp in the years to come.

The four team competition sees the Bombers take on the Shrikes in game 1. It will be interesting to see how both teams overcome the loss of starting goal keepers, Clint Barker (Bombers) Aussie camp and Sam Kilford (Shrikes) pre-arranged commitment, their respective replacements Cam Adams and Jack Jercic will need plenty of support from the defensive units. Both teams boast plenty of scoring potential, but I think the difference will be the battle at the face offs, this is where the Bombers will have the advantage with Jack Woodford, Lachie Pridham and Tom Polden providing plenty of ball to the attack.

Game 2 between the Chiefs and the Grizzlies is a bit harder to pick, the Grizzlies will be without the services of several players who will be at the Aussie camp while the Chiefs only lose one player with Aussie commitments. If the Chiefs offence clicks then the Grizzlies keeper Brett Williams will be under immense pressure, he does have the ability to shut out teams and will need to do this if the Grizzlies are to snatch a win. The attacking trio of Sandow, Dawson and Lambert will provide plenty of scoring opportunities for the Grizzlies but with key defenders missing, I'm picking the Chiefs to win.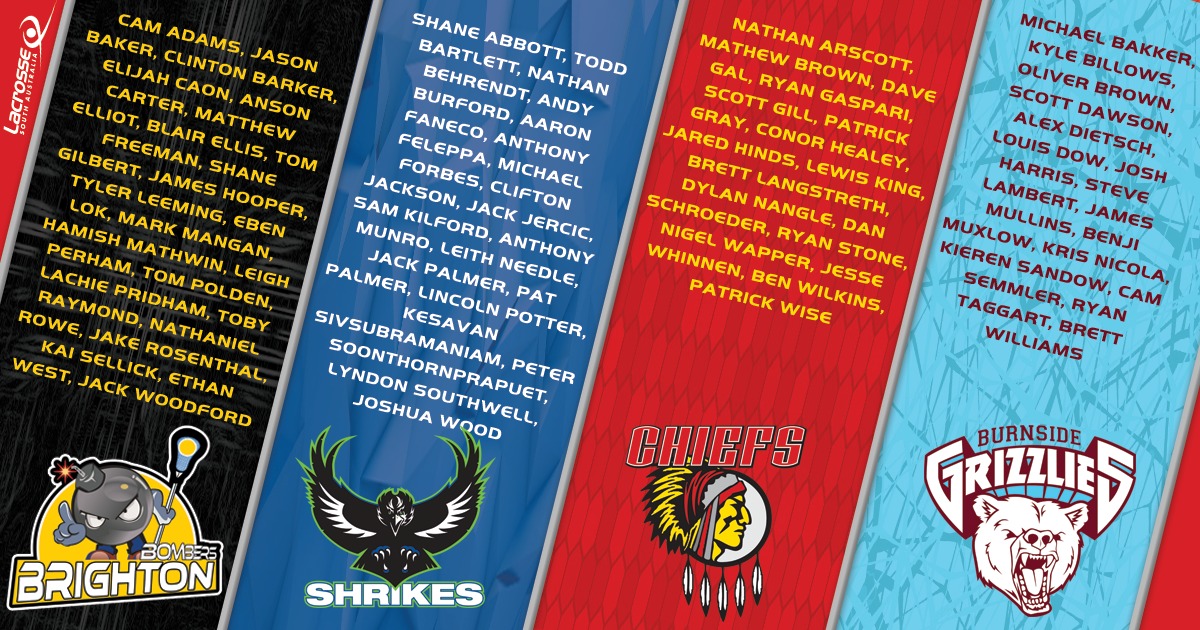 Last Modified on 12/12/2017 16:06