WESTERN JETS NAME 2017 SQUAD
TAC Cup side, the Western Jets, have announced its final squad for the 2017 season, with several young guns from the WRFL named on their list.
Almost half the names on the Western Jets list have come from the WRFL, including Xavier O'Halloran from St Bernard's, who was selected as co-captain with Luke Hitch.
Werribee Districts rising star Judah Dundon was also named as a vice-captain. Dundon was also a part of the Jets' program last year.
The WRFL players named on the Western Jets list include:
Altona: Owen King, Jack Papachatzakis
Caroline Springs: Tristan Xerri
Newport Power: Jehad Haddara, James Martyn
Spotswood: Stephen Syme, Lachlan Fogarty, Jacob Smith, Toby Kopa
St Albans: Malwal Maguang, Deng Maguang, Buku Khamis
St Bernards: Xavier O'Halloran
Sunshine: Lachlan Smart
Werribee Districts: Bailey Siwek, Connor Thar, Judah Dundon, Jaden Rice, Hamish Murphy
Wyndhamvale: Joshua Mould
Yarraville Seddon Eagles: Alex Bouris
To see the full list, click here.
The Western Jets first TAC Cup game of the season will be against the Northern Knights on March 26 at 2pm at IKON Park. Click here for the full fixture.
Meanwhile, the first Western Jets girls team has been picked.
Eight WRFL players have been selected to play in their Round 1 TAC Cup match on Saturday.
Brodie Stevens (Deer Park), Emily Gardner (Point Cook), Cleo Saxon-Jones (Wyndhamvale), Isabella Grant (Spotswood), Lauren Basto (Wyndhamvale), Sharnie Whiting (Wyndhamvale), Chelsea Jansen (Deer Park) and Emma Ludolff (Caroline Springs), have all been named.
The Jets will take on the Greater Western Victoria Rebels at Learmonth Oval on Saturday at 12 noon. To see all the details, click here.
A number of other WRFL representatives have also been named in their extended squad.
These players include Kayla Koropeckyj (Wyndhamvale), Isabelle Pritchard (Spotswood), Mary Daw (Wyndhamvale), Sheyenne Love (Deer Park), Larissa Renaut (Wyndhamvale), Maddison Cooper (Deer Park), Maddison Field (Deer Park).
The WRFL would like to wish everyone involved with the Western Jets all the best for season 2017.
Pictures: WESTERN JETS FACEBOOK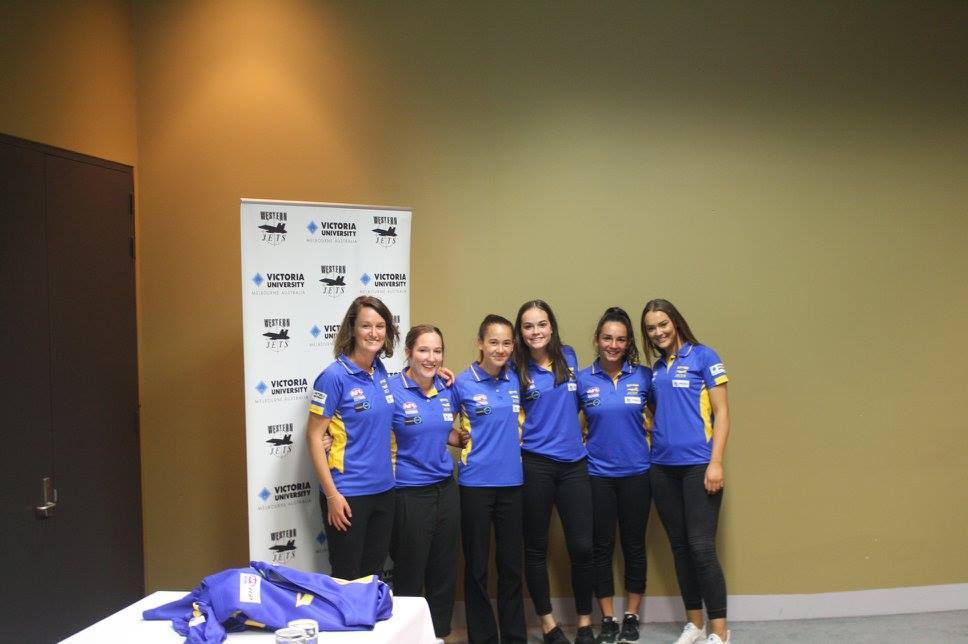 Last Modified on 17/03/2017 12:23