Welcome to SAABL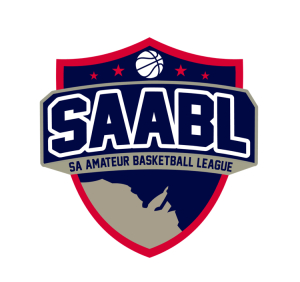 Welcome to the SA Amateur Basketball League.
The South Australian Amateur Basketball League (SAABL) is a new Basketball Association based in Adelaide, South Australia. SAABL is a community focused non-profit Incorporated Association organised by volunteers to support the administration and promotion of amateur Saturday basketball competition in metropolitan South Australia run with an open and transparent governance structure under its Constitution to support South Australian amateur basketball.
SAABL will organise and promote a new Saturday basketball multi-division competition for senior (over 18) men and women. Competition will be open to all of the South Australian basketball community. All Clubs (with multiple teams) and teams (single teams) will be welcomed join the SAABL.
SAABL is an alternative to District Basketball that is well run, competitive and enjoyable to participate in.
The SAABL Vision is one to provide an open and inclusive, well officiated and administrated amateur basketball competition on Saturday afternoons in metropolitan Adelaide.
2018 Winter Season starts on Saturday May 5 with a 16 week regular season and three week finals series starting in September.
Games will be played at two of the best Stadiums in South Australia – the PAC Red Centre in Kent Town and the St Peters Sports Centre in Hackney.
What is different about the SAABL?
SAABL will be open to all clubs and teams in South Australia (no red tape) – you have a team or a club, you are in.

Games held on Saturday between 1-6pm with games in 1 hour game slots (allowing for a good warm up, game stoppages and overtime)

Great referees, lead by former NBL and Olympic referee Phil Haines, in the state will officiate the games, with common sense and allowing the games to flow at the core. Higher divisions will have the highest graded referees.

Low registration fee of $100 per team

Single price ticketing per team - $65 per game (instead of tickets for each player)

Timeouts stop the clock and clock will stop for all whistles in the final 3 minutes

No ties/draws at full time – games will go to overtime until decided

Referees will vote at the end of the game 3-2-1 for the best players of the game with an MVP to be awarded at the end of the season.

Division 1 will offer prize money - $2,000 for the Winner

Perpetual trophies for Divisional Champions, MVP of the competition and Grand Final MVP

Scores, Ladders and Players stats will be live – no waiting for fixture and scores to be updated

Social events – Season Launch, End of Year Awards Dinner, ad-hoc Basketball Events
Sponsorship
OzLooms Uniforms - $41.25 for a full uniform (message SAABL for details)

Venue – The Archer Hotel (North Adelaide)

Beverage – Coopers Brewery

Legal Counsel – Finlaysons Lawyers
Contact SAABL
Please contact via the Facebook page or directly via phone, email. Applications for the 2018 season are now closed.
Contact Person: Ben Palk – Executive Officer
Mobile: 0404 834 618 (text, call anytime, leave voicemail)
SAABL Executive:
Patron - Kevin Brooks

Chairman - Sean Heylen

Deputy Chairman - William Strangways Ph: 8296 3256 Email: wegs1941@gmail.com

Secretary – Ben Bishop

Treasurer – Billy Wilson