Knockout Details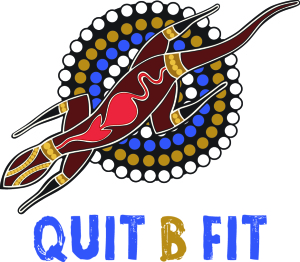 Background Information
The Quit B Fit – Tackling Indigenous Smoking Program in conjunction with NSW Touch Football will host the 2019 National Indigenous Touch Carnival Knockout (Event).
The Event will be staged from Saturday 9 November 2019 to Sunday 10 November 2019 at Apex Park, Dubbo NSW.
The Event will cater for the following divisions Men's Open, Women's Open and Mixed Open. All divisions will be capped at 32 teams.
The Event will also cater for Junior divisions. The following Junior divisions will be offered Under 10's Boys and Girls, Under 12's Boys and Girls, Under 14's Boys and Girls and Under 16's Boys and Girls.
Eligibility
Teams must have a minimum 70% Indigenous players with Confirmation of Aboriginality per side. This form is available under the "Team Nomination-Confirmation of Aboriginality" tab.*
Entry Fees
Early Bird Offer
Between Tuesday 4 June 2019 to Friday 30 August 2019 teams have the opportunity to take advantage of the early bird registration offer where:
Entry into the Men's, Women's & Mixed Senior competitions is $600.00.
Entry into the Junior competitions is $200.00.
*Please note, the Early Bird Offer ends Friday 30 August 2019.
Normal Registration Price
Between Saturday 31 August 2019 to Friday 1 November 2019 teams will be charged the normal registration fees as listed below:
Entry into the Men's, Women's & Mixed Senior competitions is $750.00.
Entry into the Junior competition is $250.00.

Event Information
Prize Pool
The event has increased the prizemoney to $50,000.00 for this years Indigenous Knockout across the divisions.
Tickets
Tickets to each days' play during the Event will be available for purchase at the main entry to Apex Park.
Prices:

Adults: $10 per adult per day
Children 16 and under & Aged Pensioners: Free Admission
ID & concession must be provided if requested at the gate (such as School, Football, Library or Seniors Card).
*Please refer to Section 3 of Conditions of Entry
Event Draw
Please note that depending on the number of teams registered per junior division, alterations may need to occur to accommodate all age divisions and teams nominated.
Event Inquiries
For any inquiries please contact:
Jodie Evans - WACHS
Phone: (02) 6882 2757
Email: jodiee@wachs.net.au