Presentation Dinner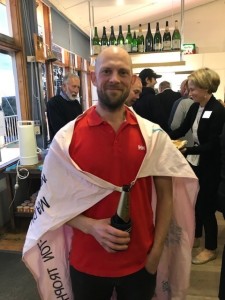 2018 Merricks Yacht Club Presentation Dinner Saturday 9th June 6.30pm
Don't miss the end of season awards night! Who's going home with Magoo? Who's the Club champ?...
Please join us for a delicious dinner starting with plentiful finger food
A selection of meats roasted on site - lamb, beef and chicken, hot roasted potatoes and sour cream, and lots of fresh salads and bread
End with your choice of three desserts - including a warm apple strudel with cream - and a cup of tea or coffee.
All served on china and with real cutlery!

Book here on www.trybooking.com/VYTP by 5pm on Tuesday 5th June. Please let us know of any special dietary requirements.
Adults: $35 per person, or $40 non members

Kids: 4 to 10 yrs $20.00 per child

Infants: +0 to 3 yrs free

Cheers,
Stacy and Sue