AFTERNOON TEA AT COTTAGE BY THE SEA
Committee members were recently invited to afternoon tea at Cottage by the Sea and Alan Farman and Peter Stow were given a warm welcome and a tour of the Cottage and buildings by Carol Shiels. Having driven past the building so many times over so many years and never been inside, it was quite an eye opener to see how much is achieved in this beautiful old building.
The history and achievements of the Cottage (now in its 127th year) are quite humbling. The number of children given a chance to experience its guidance, support and exposure to its many programmes is staggering, and not just locallised to Queenscliff. The Cottage runs interstate activities as well as elsewhere in Victoria, and this is all done without central funding, a reliance on charitable donations and the commitment of an army of volunteers and ambassadors.
QCYC is proud to be able to support Cottage by the Sea. Introducing the recent raffle at the Clubhouse, John Mooney highlighted that over the years QCYC members have raised more than $100,000 for Cottage by the Sea.
If you have never been, consider contacting Carol or going along to the annual Cottage by the Sea Fair.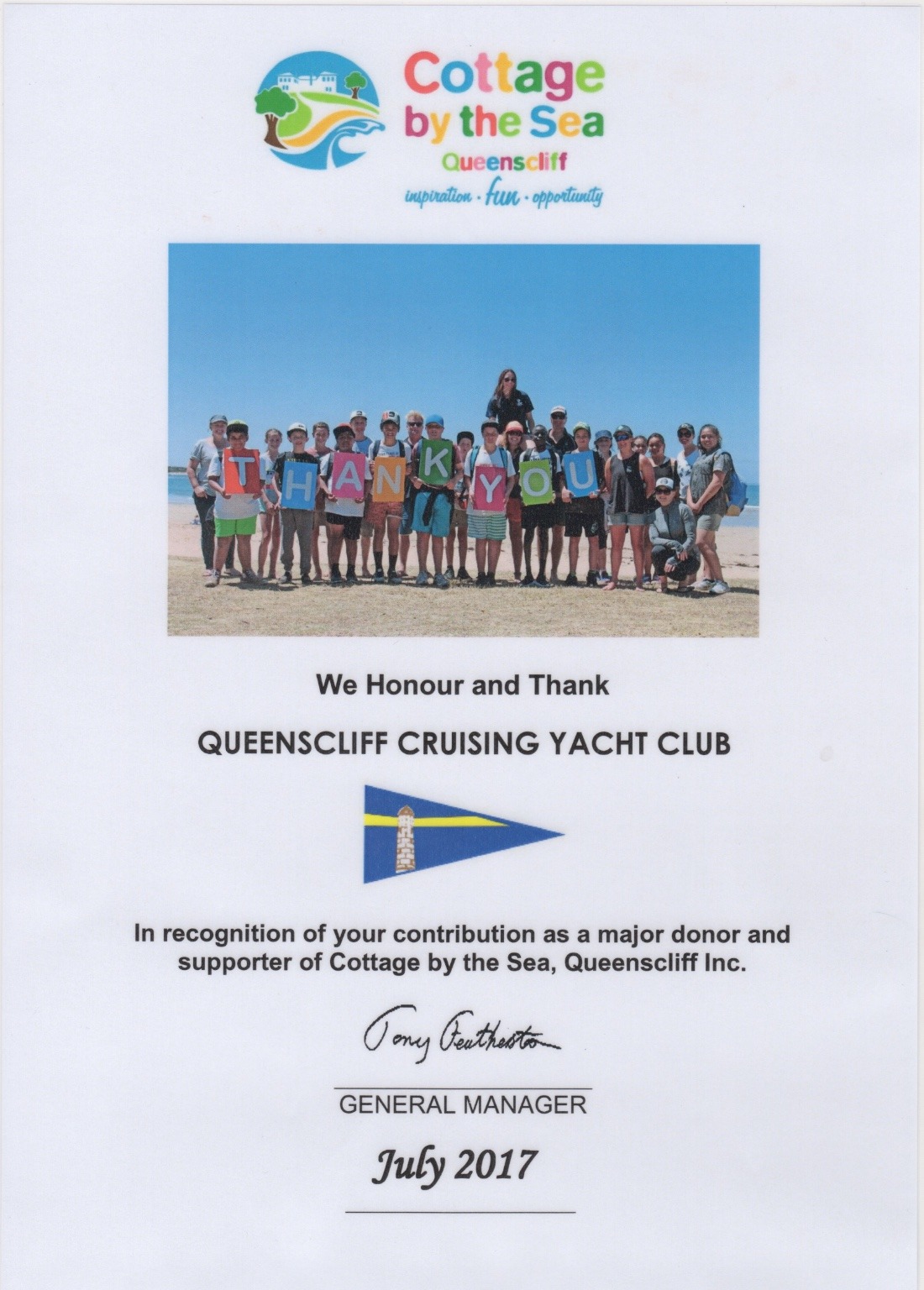 Last Modified on 03/08/2017 10:36