CHRISTMAS IN JULY 2017
Approximately 70 members and guests enjoyed Christmas in July at the clubhouse on Sunday 30th July. It was another warm and festive occasion with the clubhouse looking the part following hard work from Richard Lowe, Ruth Jacobsen and a team of Committee members the day before. A delicious meal was again prepared by Stuart North from Ebony and Ivory.
Following the meal, Commodore John Mooney introduced the raffle, which was drawn by Rita Hodgkins. Dennis Smart, President of Cottage by the Sea and QCYC member, gave an update on some of the events at Cottage by the Sea and introduced auctioneer Phiiippe Batters who conducted a lively auction of signed jerseys. The raffle and auction together raised almost $1,400 for Cottage by the Sea - a record for this event in recent years and a tribute to the generosity of those present.
If you haven't been to Christmas in July before, you should come along in 2018. It's a special day in the club calendar - a chance to mix with other members in a warm and festive atmosphere as well as being a major fund-raiser for Cottage by the Sea. Come by car or boat - this year's award for mode of transport goes to the Lloyds and Phillips who came across in a rib from Sorrento.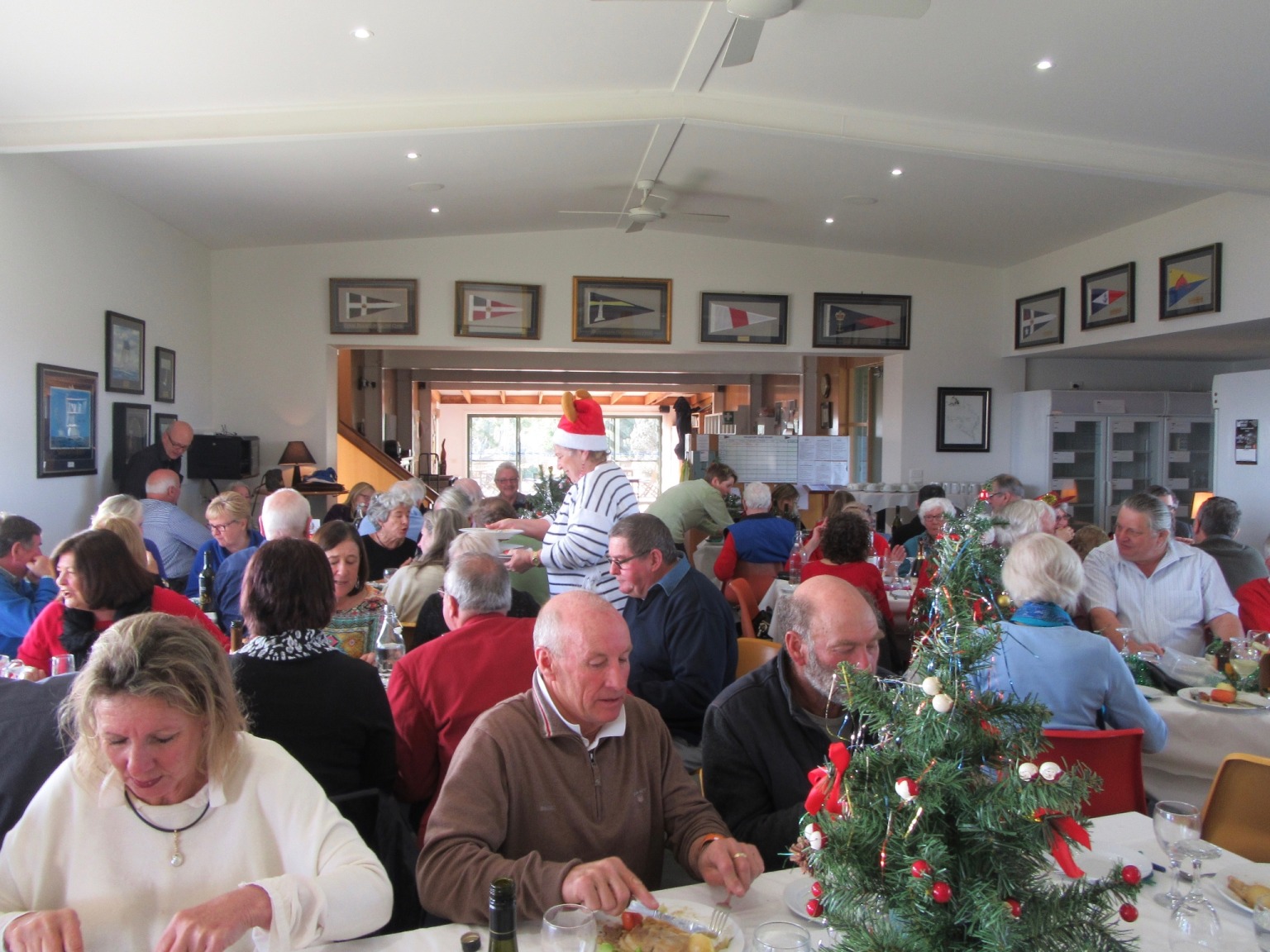 Last Modified on 03/08/2017 10:03