EASTER CLEANUP AT QCYC
This year the Committee decided to postpone the traditional Clean Up Australia Day Working Bee. This tends to occur at a busy sailing time of the year with the result that in recent years there has been a poor turnout. Instead, members staying at the club over Easter collected rubbish from around the club site.
Happily Mike Ackland reports that there was surprisingly little rubbish to find. The photo below shows Leigh Ackland with a collection of fishing line (the main polluter of our oceans) and other objects that won't be finding their way to the Great Pacific Garbage Patch.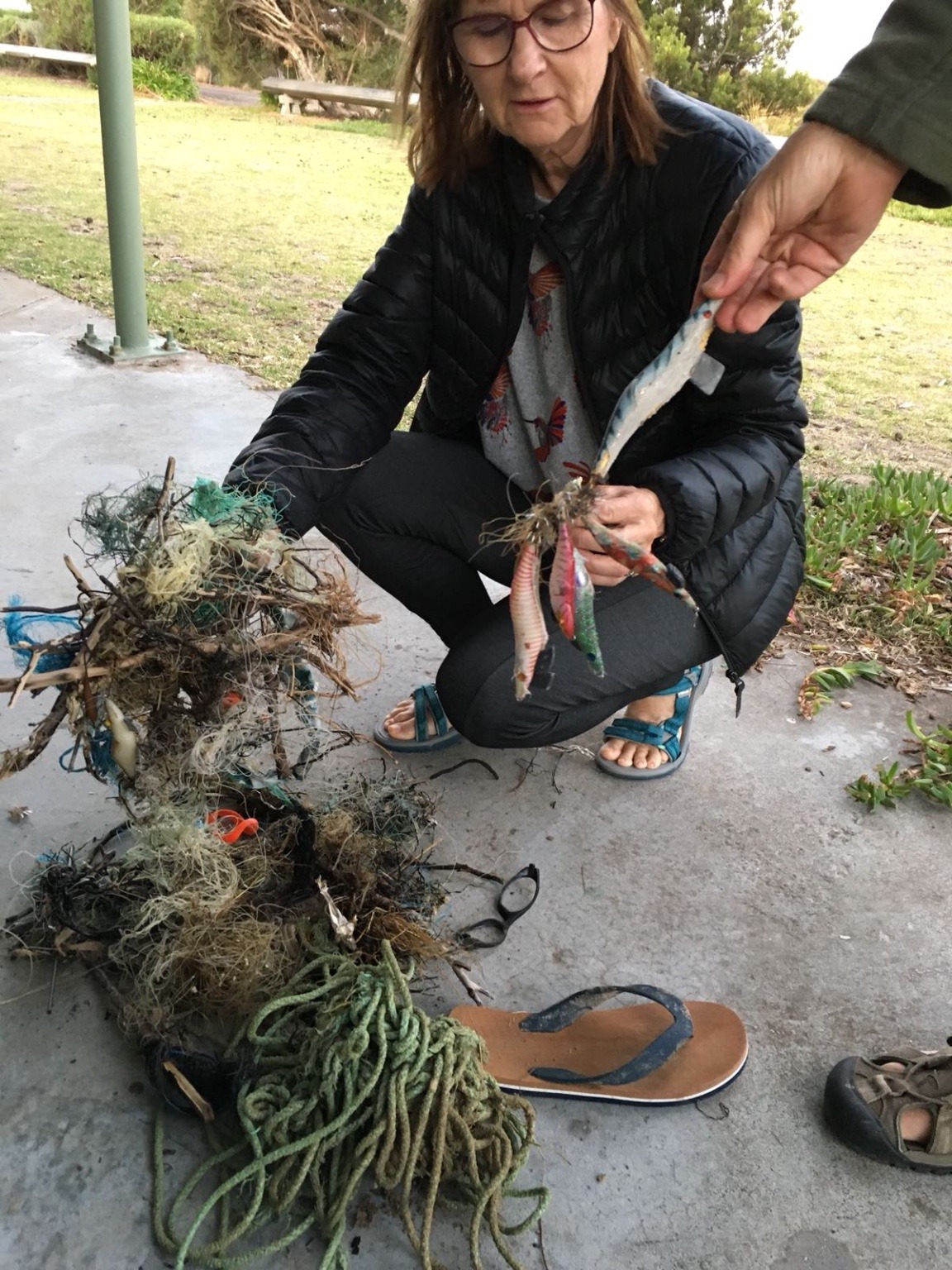 Last Modified on 02/04/2018 17:44