CELEBRATING WOMEN IN SPORT' SECURE YOUR TICKET
Be a part of AFL Women's history and join us in the Official Function at the first ever AFL Women's game held in Canberra in 2017.
We have organised a stellar line-up of talented females in sport to entertain you before the bounce.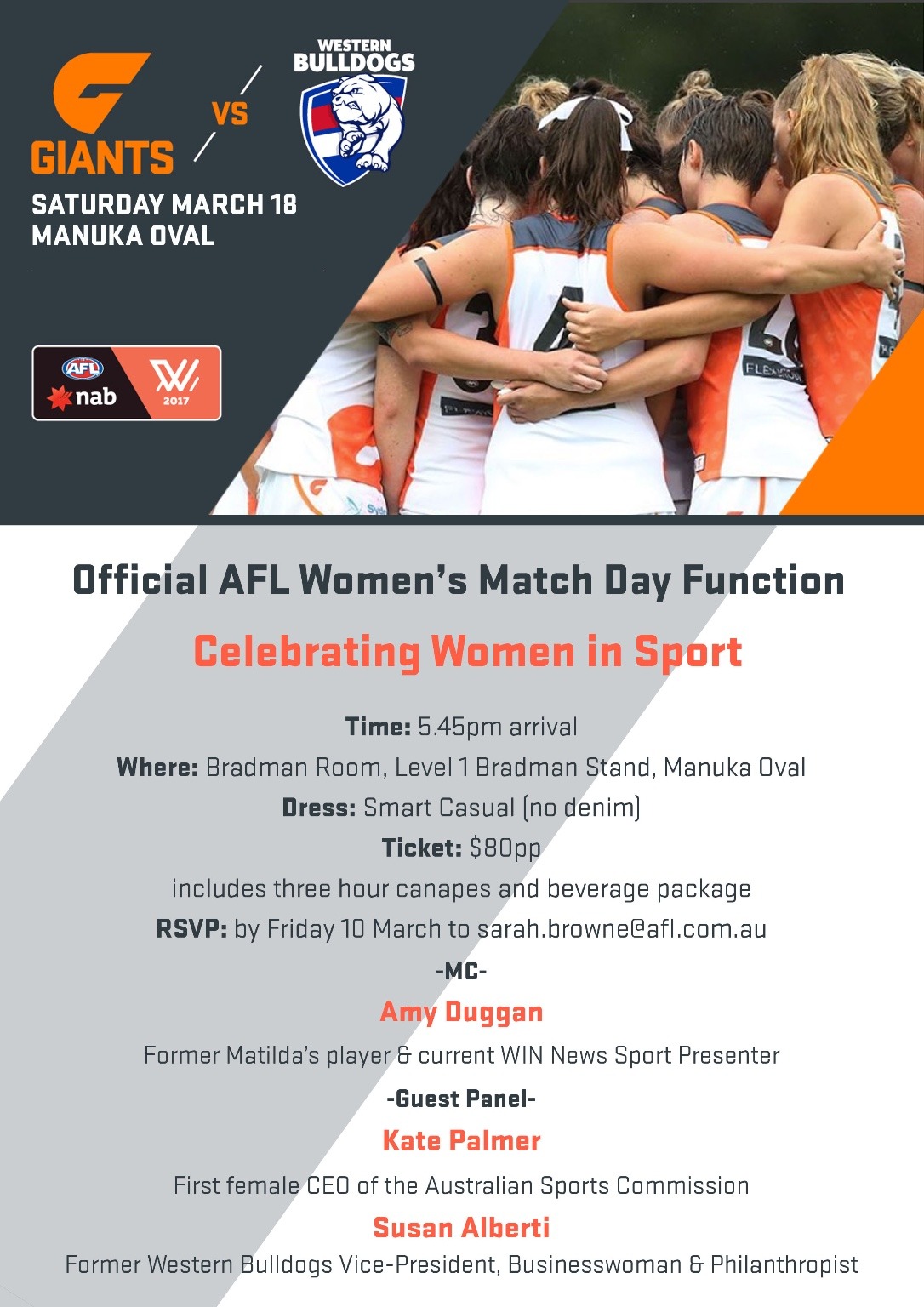 We are proud to announce our Community Partner for this event is WomenCanPlay - a not-for-profit organisation aimed at helping girls and women in the ACT get involved in sport.
Last Modified on 21/02/2017 16:36