OPEN DAY AT AINSLIE FOOTBALL CLUB
The Ainslie Football Club Open Day is on this Sunday March 19, from 11am-2pm at Alan Ray Oval, Ainslie. It's a great chance for people to have a look around and find out a little bit more about the Ainslie Football Club.
Jess Bibby [GWS Giants Womens player & former Opals & Capitals basketball player] & Carrie Graf (ex Opals & Capitals Basketball coach and Ainslie Football Club Board member) will be joining in the activities from noon.
Kick & a catch on Ainslie Oval with Ainslie 2016 premiership players
a kicking competition (prizes to be won)
fun activities - inflatable kicking marquee, handball targets, Face Painting.

Talk to Club physio and podiatrist about any relevant issues (oscar schlatters syndrome is a common one)
Book in for our discounted custom fit mouthguards.
Visit updated Memorabilia Room.
Plus talk to their coaches, players & Board members.
and stalls representing banking, sports retail, office needs and even the NBN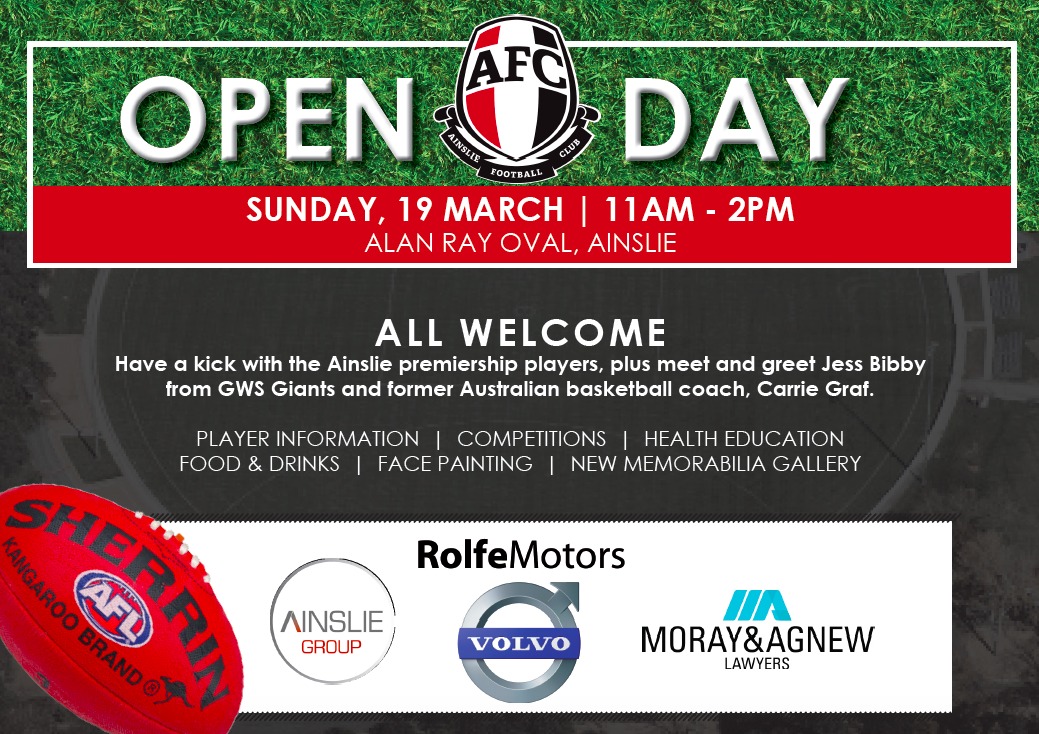 Last Modified on 16/03/2017 15:23