Armadale on the board
Report by Kelechi Osunwa
Photos courtesy Vince Caratozzolo
Armadale broke a three game losing streak and picked up their first win of the season with a comfortable 3-1 win over Balcatta in Saturday's PS4 National Premier Leagues WA battle at Grindleford Reserve.

The result takes Armadale off the bottom of the ladder and sets up a relegation six pointer between Balcatta and Subiaco, who are separated by one point at the foot of the ladder with both teams searching for their first wins.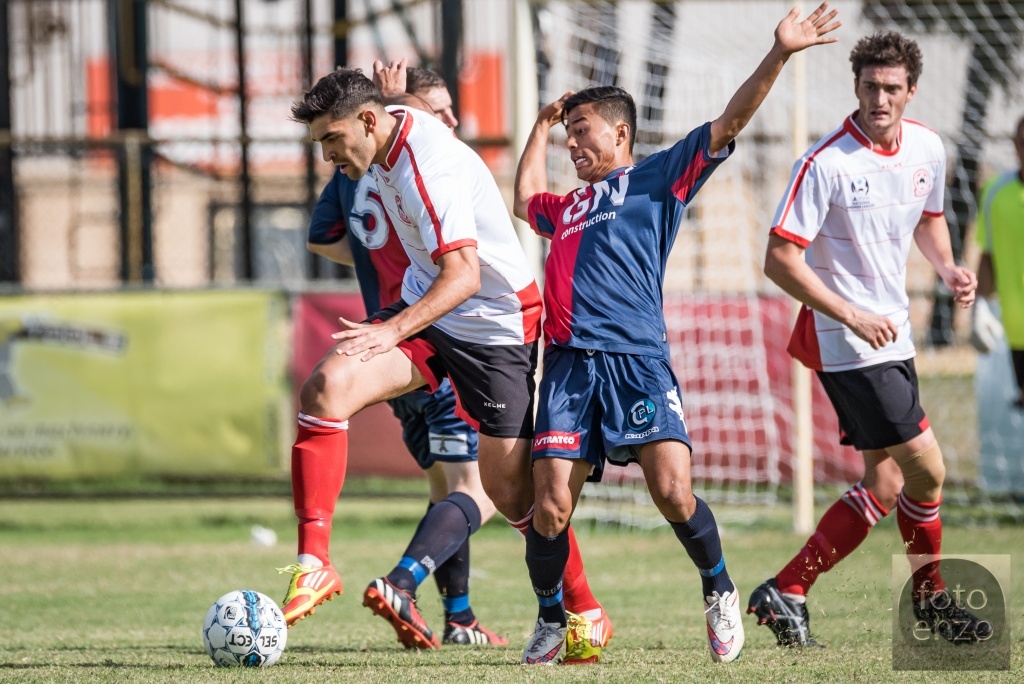 Caleb Dixon punched a volley home from a failed Balcatta clearance to give Armadale the lead and Alex Salmon got his first from a low effort outside the penalty area to give Paul Price's men a dream start just 15 minutes in.

Balcatta managed to regroup and steady themselves but failed to create anything of note to test the Armadale custodian Alfie Brincat who made his first save at the end of the first half much to the disappointment of Marc Anthony.

"We were not good enough today," Anthony said. "We were just poor."

"The boys worked hard during the week but we didn't stand up and be counted today. We need to try and pick ourselves up for what looks like a relegation battle next week against Subiaco."

Balcatta started the second half with plenty of gusto but failed to capitalise and found themselves down 3-0 when Salmon curled a delightful effort past an outstretched Clint Davies for his second goal of the game.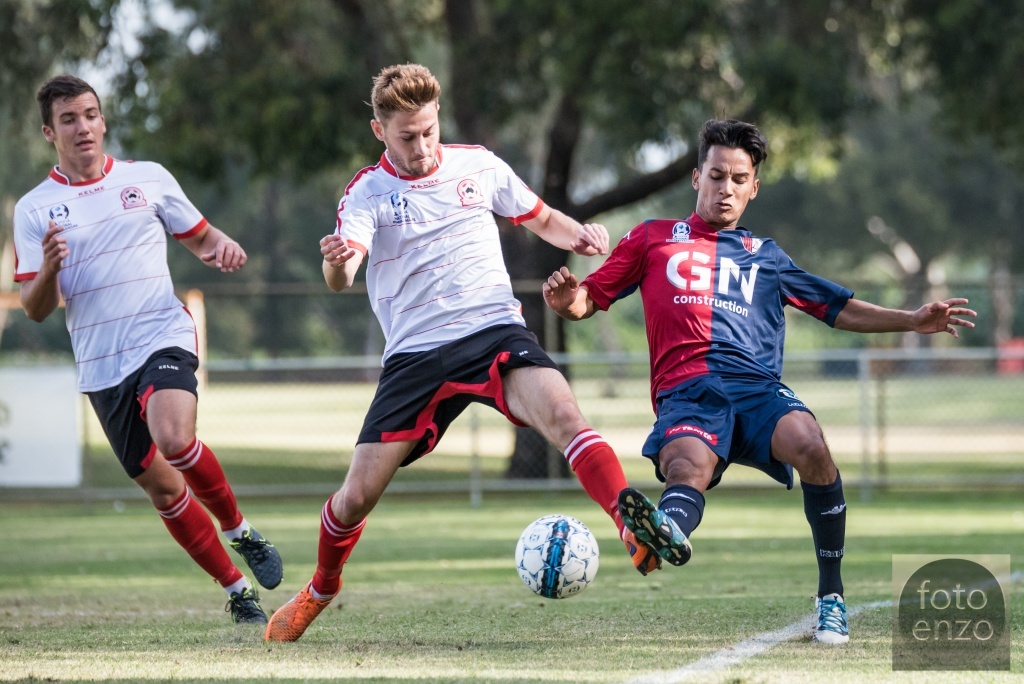 Salmon proved to be a constant threat on the break with his power and strength difficult to handle.

With a comfortable 3-0 lead Armadale were happy to sit and catch Balcatta on the break but Balcatta were given a life line when Nico Hoyle pointed to the spot and awarded a penalty which Zelphy Nazary dispatched confidently.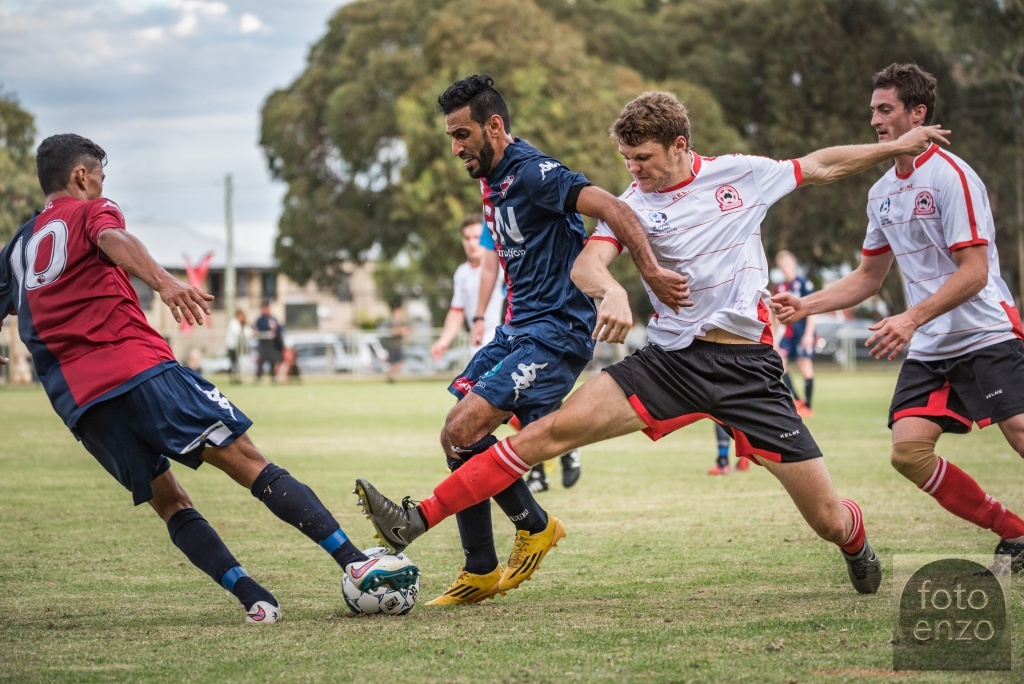 Balcatta pushed forward with the support of the Grindleford hopeful and had captain Keiron Stallard perform as a make shift striker but could not breach Price's well drilled army.

Speaking after the game Anthony did not use his long injury list as an excuse but felt his young players were a little naïve in the final third and would need to learn quickly to have any chance to battle in the league.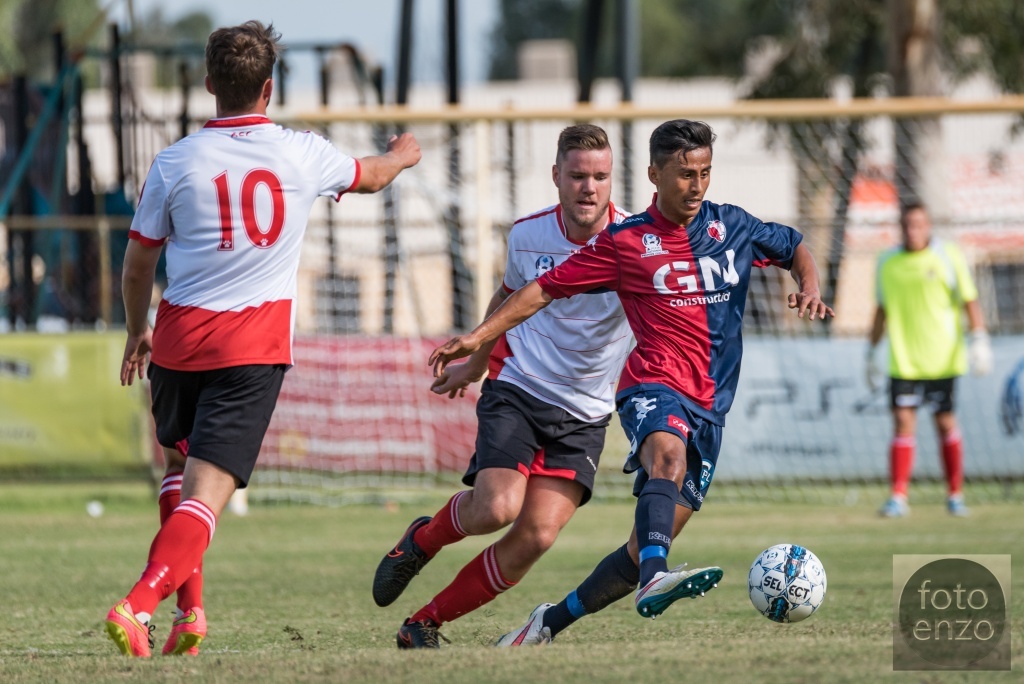 His counterpart Price was delighted with his sides first win of the season. A win he felt was on the cards following some gritty performances in the last few weeks.

"The win was important for the team. Although in each game we had been competitive the longer you go without a result the pressure mounts," he said.

"Tony Castiello and me hope this will settle the team down and boost their belief in themselves."

Balcatta 1 (Nazary 61min)
Armadale 3 (Dixon 6min, Alex Salmon 13, 55)
Grindleford Reserve, Balcatta
Referee: Nico Hoyle

Balcatta: 1. Clint DAVIES (GK), 19. Alan CARROL, 13. Cameron TEECE (14. Parvis SHIRZADI 18'), 5. Connor CAVANAGH, 12. Eamon MCNELIS (15. Anthony BARABUSHA 58'), 11. Faisal ZAW (2. Hanafi GHAZALI 67'), 9. Hassan EL YASSIRI, 6. John CORNESS, 17. Keiran COLWELL, 3. Keiron STALLARD, 10. Zelphy NAZARY
Substitutes not used: 4. Alexsander SULESKI,
Yellow cards: Alan Carrol 40', Clint Davies 70'
Red cards: nil

Armadale: GK. Alfie BRINCAT, 2. Alex CASTIELLO, 3. Jake SARDELIC, 4. Jesse FULLER, 5. Sam LOVELESS, 8. Caleb DIXON (16. James ATKINS 89'), 9. Darren FRANCIS,10. Alex SALMON (7. Dylan WHITE 82'), 11. Ellis HEALING, 15. Nathan SMITH, 18. Jordan CANDLISH
Substitutes not used: RGK. Alex RADONICH, 5. Shaydon PASSALACQUA
Yellow cards: nil
Red cards: nil
Last Modified on 11/04/2016 17:17