Subiaco: Into 2016
Report by Jonathan Cook
Infographics: Adrian Petrilli
A solitary QBE Night Series victory has done little to dent the enthusiasm of Subiaco as they embark on their third season in the top flight.

They've almost come to expect that they will be written off and dismissed.

They've also enjoyed proving wrong the doubters, according to captain Nathan Diaz, who cares not a bit for those who are reading too much into their single Night Series win over Perth Glory.
SCROLL DOWN FOR SQUAD

"It's always good being the underdog because you've got nothing to lose," he said. "We just go out there and play and give everything and it seems to work most of the time."

Subiaco picked up 14 points in their first season, which ensured they finished above last-placed Armadale. Despite victories over Sorrento, Glory, Floreat Athena and draws against Stirling Lions and Cockburn City, they could not shake the consensus that 2015 would bring more trips down Struggle Street.

But the pundits and the critics were wrong again as Subiaco climbed to ninth place, this time accumulating 20 points.

Heading into 2016, there is a familiar feel to the squad, although Josh Booysen has moved north to join ECU Joondalup.

The likes of goalkeeper Ryan Montgomery, who made last season's highlights reel on many occasions with his spectacular saves, Danny Milne, George Tchami, Kevin White, Ger Fitzgerald and Rory Feely will be among the first names on the teamsheet more often than not.

At the sharp end, veteran striker Ian McMurray will offer an attacking alternative, as he did successfully on occasions last season.

It all amounts to a solid squad with bold intentions, according to Diaz. Not that he is shouting too loudly. The aim again, of course, is to fly under the radar and continue to surprise teams who make the mistake of relying on a now outdated stereotype.

"We want mid-table, at least, for all the work we've put in over the years," Diaz said.

Subiaco had been hoping to snare the services of former Perth SC defender Laurence Gaughan, who would have been a terrific addition. But the big centre half has hung up his boots due to a long term injury. It was a blow for both Gaughan and Subiaco.

Diaz, though, has been impressed by some of the younger players, such as teenager Dylan Andrews, and the Subiaco skipper knows continued improvement from those in their late teens and early 20s will be crucial.

"To get to where we want to be we've got to be injury free and we can't afford to have silly suspensions," he said.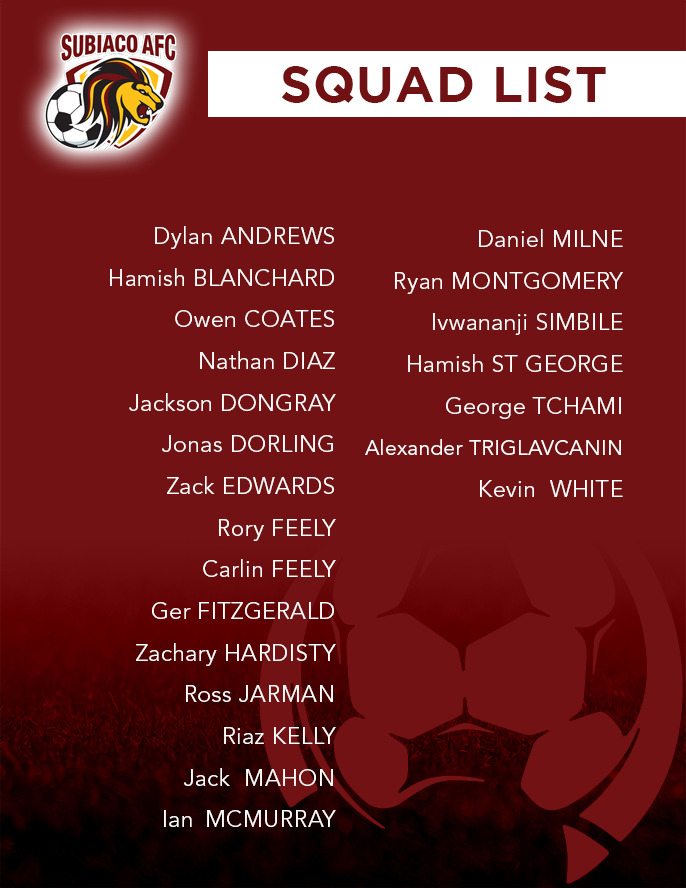 Last Modified on 18/03/2016 12:40