Neil Diamond Concert at Largs Bay SC
by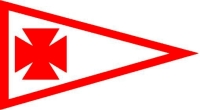 Largs Bay Sailing Club
presents crowd favourite
Greg Hart
playing his
"A Solitary Man" Concert
Sunday, 4th March, commencing 2.00pm

Greg Hart's first-class performance as Neil Diamond will have you dancing from the inside out. With such a huge choice of repertoire written by Diamond, this show just jumps from one hit to the next leaving audiences enthralled. The talented performers of the Jus-Fa-Fun band ably support Greg by reproducing the authentic sound of Diamond's recordings for this phenomenal show.
As always, Greg Hart's audience is treated to a quality show that sizzles from start to finish. With covers of outstanding Neil Diamond hits such as "I Am, I Said", "Sweet Caroline" and Cracklin' Rosie" - "A Solitary Man" is yet another great afternoon of entertainment crafted by Greg Hart.
This is a very popular concert, so get your tickets early.
Bookings can be made by email to Holly Groome (Social Secretary)
Email = hollygroome@yahoo.com.au
Ticket Prices: $25.00 pp
** Entry ticket includes a free drink on arrival for LBSC members.
Visit Greg Hart's website for other concert information.
Last Modified on 19/01/2018 21:45