Bragging rights have never been bigger
By David Nagel
The stage is set for one of the more unique and intriguing interleague contests in history when the South East Football Netball League welcome AFL Yarra Ranges to Beaconsfield's Holm Park Reserve on Saturday.
The day itself is already rather unique, with junior and senior football and netball preceding the VFL clash between Richmond and Sandringham. Under-19 football kicks off at 9am, junior netball at 9.30am, before the senior squads in both sports lock horns at the unusually early start time of 10.50am.
All four games in the 2018 WorkSafe AFL Victoria Community Championships will contribute to true bragging rights between the two leagues.
The leagues are deep in discussion at the moment with a view to merging in a divisional structure in 2019.
It sets up a canvas for interleague sport that will create passion from participants, administrators and supporters alike.
Passion is something senior football coach Rhys Nisbet already has in abundance.
"It's a great honour to take over from an interleague legend in (Michael) 'Jock' Holland because it's something I'm really passionate about," Nisbet said.
"And what's happening between the two leagues right now really does create a bit of added excitement."
Long-time interleague stars Michael Collins (Narre Warren) and Marc Holt (Cranbourne) will lead the team into battle, with emerging interleague star Matty Clarke (Officer) filling the huge shoes as their deputy.
Beaconsfield's Kaela Hughes will lead the senior netballers onto the court.
While the very best talent will do our region proud on Saturday, it's also a day that deserves special media attention.
PREGAME
9am-10.30am
Casey Radio 97.7fm kick off a huge day of action with its popular sports show 'The Benchwarmers' live from Holm Park Reserve. Special guests include SEFNL Interleague coach Rhys Nisbet, AFL Yarra Ranges Region General Manager Aaron Bailey and Richmond VFL and Development Coach Craig McRae.
SENIOR MEN'S
10.45pm-1.30pm
Join the Casey Radio commentary team of Trent Knight, Gerard 'The Oracle' Healey and 'The Doc' for live coverage of the intriguing senior football clash between the SEFNL and AFL Yarra Ranges.
DIGITAL RECORD
SEFNL and AFL Yarra Ranges have gone hi-tech this year, providing a digital record to accompany a hard-copy version at the ground. The digital record contains additional information such as welcome messages from AFL Victoria, league administrators and coaches, with links to the very important corporate partners of both leagues.
We can also throw the Melways out the window with the record containing directions to the ground.
The digital record is now live – go to:
www.communitychampionships.com.au or scan the QR Code below.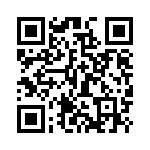 Last Modified on 18/05/2018 15:24