Venue Information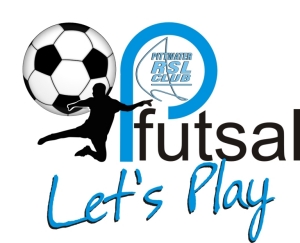 Hi All,
The details for the upcoming Winter 2015 Competition are as follows:
Start Date: Week commencing 8 June 2015
Duration: 14 weeks
Completion date: Week ending Friday 11 September 2015
Player and Team Registration Payments open: NOW
Player and Team Registrations Payments close: 5pm Saturday 6 June 2015
Schedule:
* Senior Games will generally commence at 7:00pm with the last game being at 9:00pm.
* Open Men's will be held on Mondays, Wednesdays and Thursdays.
* O/35 Men's will be held on Wednesdays
Note: There will be high, mid and low divisions on all nights. Top divisions only will play on the International Courts.
* Open Ladies, O/35 Ladies and Mixed will be held on Tuesday and Thursday nights.
The draw will be available from midday Sunday 7 June 2015 in the Futsal Link at www.pittwaterrsl.com.au
Cost is

$105.00

per senior player (18+ at 1/1/14) if

already registered

as of 1 September 2014, or

$90.00

per juniorplayer (17 or less at 1/1/14) if

already registered

as of 1 September 2014

.

NOTE

: The fee for players NOT registered with NSW Futsal Association as of 1 September 2014 will be

$165.00

for seniors and

$150.00

for juniors.
Options for payments are:
1) Bank Transfer – Pittwater RSL Club Limited – BSB: 062-205 Account # 28006931. PLEASE INCLUDE SURNAME & TEAM NAME.
2) Credit Card over the phone – Please contact Reception at Pittwater RSL Club on 9997 3833 or Jan on 0410 626171 to pay.
If you are experiencing any problems, please don't hesitate to call me.
Jan Svenoy
Futsal Manager