Welcome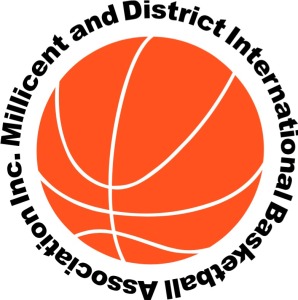 Basketball is played all year round for both Junior and Senior players in Millicent at the Peter Seebohm Stadium situated on Plunkett Terrace in the McLaughlin Sports Park, Millicent SA. There is no club concept at Millicent Basketball. Players register individually for juniors and as teams for seniors.
Millicent Basketball provides opportunities for players to play at a higher level. The junior and senior representative teams are known as "Millicent Magic" and are selected around August each year. The Juniors compete across a number of tournaments throughout South Australia and Victoria and then finally at the Junior Country Championships in Adelaide in March. The Seniors compete in the Country Basketball League, which is a home and away season involving Victorian and South Australian country teams.
If you wish to play in any of our domestic competitions, complete a registration or nomination form, which is available from our website or Dentons Sportspower approximately 3 weeks before the season starts. The dates of seasons are widely advertised well in advance in the local press, facebook page and our website and are also sent to all the local schools for inclusion in the newspaper.
If you have any questions or require any further information about Millicent Basketball please call Peter Seebohm, the stadium manager, on 0438388073.