Five named in Kiwis age grade squads
Congratulations to our 5 Wellington boys who have been named in the New Zealand Residents age grade teams
New Zealand 18s -
Dallas McEwan - Randwick Kingfishers
Maui Wallace - Porirua Vikings
New Zealand 16s -
Ilai J Hudson Tuia - Randwick Kingfishers
Blaine Betham Ta'ape - Porirua Vikings
Evander Rongotaua - Porirua Vikings
Also a special mention and thank you to the coaching staff from Wellington that were appointed to be part of the NZRL Talent Development Programme 2018 as well as the other players that were selected for the Southern Hub teams.
A huge thank you to all our parents that were involved too. Thank you for your patience, commitment and time. Look forward to next year's batch of young players to step up.
Southern Hub 18s Coaches
Daniel McEwan
Danny Levi
Strength and Conditioning coach
Tvita Mafi
SOUTHERN HUB 18s
Alex Tupu
Fred Leaupepe-Tema
Isiah Tuari
Josiah Lealamisa
Denzel Pikari
Nathan Stirling
SOUTHERN HUB 16s
Xavier Sheerin
Ariki Wallace
Tyrone Puluka
Ebenezer Rota
Stehlmen kappi Teleaga-Letele
Heilyn Tuia
Joyner Gaualofa
Talent Development Programme
New Zealand Rugby League have kicked off 2018 with a new look junior development pathway. The innovative new Talent Development Programme (TDP) has been designed to better prepare players working towards a professional career, while keeping players closer to home and playing in local competitions longer.
The players are reaping the benefits of the new programme's many different components.
"As young players, it's important that they are are not only developing their rugby league skills but learning the importance of strength and conditioning," he said.
"For the players' long term career success, health and well-being, we know it is important for them to complete their education, training and study with family support. We want them to stay in NZ where they have that and we can better develop them for the challenges ahead," David McMeeken, NZRL Talent Identification Manager added.
With more than 180 youngsters spread across four hubs and thirteen satellites nationwide, the scope of this reinvigorated youth development pathway is reaching as far South as Dunedin and as far North as Whangarei.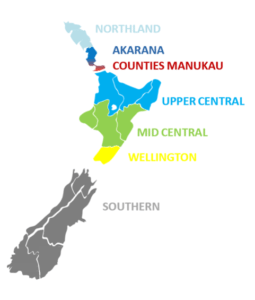 In recent years the week long National Youth Tournament (inter-zone competition for 15s and 17s) has identified the best 80 players who progress to a four day High Performance Camp, with the best of that group selected for NZ 16s and NZ 18s teams to play against Australian or Pacifica sides of a similar age.
The TDP has five key goals:
1. Ensure that young NZ players are better prepared for the rigours of high performance environments such as the NRL.
2. Personal development including educational and career aspirations – making sure they have a Plan B.
3. Recruitment and retention of players at teenage level in grassroots rugby league in NZ.
4. Better development pathways for all staff including coaches, managers and strength and conditioning staff.
5. Strengthen the grassroots game through player retention and the up-skilling of staff
"NZRL has been in consultation with Auckland and Canterbury Rugby League, our Zone General Managers and NZ Warriors around this pathway and the alignment of a national calendar. This is critically important to managing player workloads and reduce injuries throughout the international and zone representative, club and school league year,"
"New Zealand has a strong talent pool, with NRL clubs recruiting from across the country. The potential pathways for players from our New Zealand League community is huge and we intend to create more opportunities for our communities," McMeeken said.
We are extremely grateful to the NRL for their support of this programme. We have been working collaboratively for some time around changes to the pathway competitions and the recruitment policy. They appreciate we are a nursery of talent that feeds their high-quality NRL competition.
"We are hopeful that once our talent development pathway competition is established, NZ companies will see the benefits and become involved."
About the Talent Development programme:
Players train together in hubs, with the programme running over ten (10) weeks instead of the previous four day camp.
More than 50 appointments have been made to cover staff positions along with seven selectors (one representing each of the Zones) and referees.
Due to the geographical spread of player talent there are two Auckland hubs, plus one in Taupo and a fourth in Christchurch. In addition there are as many as 13 satellites (localised training facilities).
Taupo and Christchurch are being used on a bi-weekly basis when their satellites meet.
The TDP is a sub-elite programme designed to enhance players' skills, introduce strength & conditioning, and promote education and player welfare.
The TDP encourages those who dream of playing in the NRL to stay in New Zealand until they are 18, allowing them an extra few years in familiar surroundings.
Where physical location allows they train, attend the gym and workshops regularly during the week. Where they are spread, they come together for weekend camps.
Timeline
• January – February 2018 Commencement of the training schedule for over 180 players across four hubs
• March 2018 Round robin competition will be executed with final between the top two teams
All games were played in Auckland, over the course of four (4) weeks.
Last Modified on 30/03/2018 22:11