Lukas Kafritsas Returns as Senior Eagle for 2019
Diamond Valley Basketball Association are pleased to announce that Lukas Kafritsas will be returning to the Senior Eagles Men's team for the 2019 season. The all-round shooting guard made his Senior Eagle debut in 2018, with his high energy playing style bringing a major boost to the second unit.
Lukas has been a great example of the Junior to Senior pathway here at Diamond Valley Basketball Association. He played his way through the Apollo Rockets Junior Domestic Club, the Junior Representative Eagles program, and now the left-handed guard is making waves moving into the senior level. Playing his first year in the SEABL Eagles squad, Lukas showed us a glimpse of what he could bring to the table at the top level, including one particular game against Dandenong; scoring 14 points and grabbing 9 rebounds, shooting 4-6 from the 3-point line.
"Lukas had a number of brilliant performances of play in 2018, against some quality opposition which will hold him in good stead for 2019"; Head Coach Grant Wallace stated. "Like many on our roster, he learnt much from his 2018 experiences and in 2019 will be a major member of our backcourt. His competitive nature is a much-valued ingredient that ensures we are in every contest!"
Lukas had great things to say about the DV community and the offseason preparation of the squad;
"This season I'm looking forward to playing with great bunch of guys, in front of the best fans at Diamond Valley. There's a great feeling and buzz around the team at the moment, so I cannot wait to get stuck into the season. We've all trained the house down and are well positioned to make some noise in this league for 2019"
This year, the Eagles Senior Teams will be competing against some of the best clubs in South East Australia, with Basketball Victoria announcing a new 'Elite League' competition to replace SEABL. In 2019, Lukas will be an ambassador for Apollo Rockets Basketball Club, building on the strong connections between the Junior and Senior programs.
2019 EAGLES GENERAL MEMBERSHIPS ON SALE NOW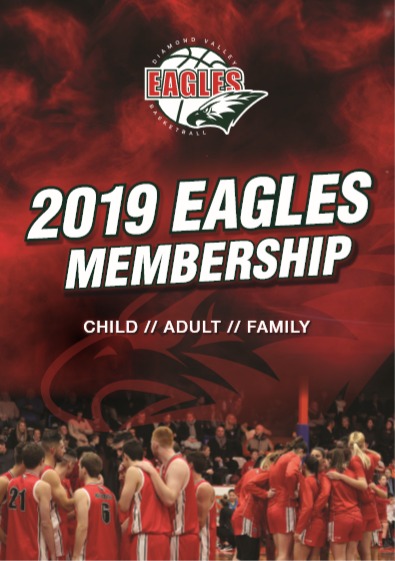 Last Modified on 13/02/2019 16:21