Sponsors
Parramatta Leagues Club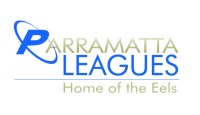 www.parraleagues.com.au
The Parramatta Leagues Club are major benefactors of the Parramatta Junior Rugby League.
Their support both past and present is indicative of the Junior Leagues current high standard and is highly esteemed.

The Leagues Club is responsible for an abundance of expenses encumbered by our Junior Clubs.
These include referees fees, player insurance and trophies for the Final Series/Gala Day.
Click on the link above to visit their website and support the people who support us by booking your next function there or pop in to see some of the great entertainment