Working With Children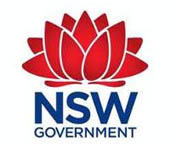 WORKING WITH CHILDREN CHECK (WWCC)
Updated 27/02/2018

To be involved in all Rugby League competitions across Australia all officials and helpers must obtain a Working With Children (WWCC) clearance.
Ready to apply? Click the 'Start Here' button on the right.
A Working With Children Check is a prerequisite for anyone in child-related work which includes all Rugby League competitions and districts in Australia. It involves a national criminal history check and review of findings of workplace misconduct.
The result of a Working With Children Check is either a clearance to work with children for five years, or a bar against working with children. Cleared applicants are subject to ongoing monitoring, and relevant new records may lead to the clearance being revoked.
The Check is fully portable which means it can be used for any paid or unpaid child-related work in NSW for as long as the worker remains cleared.
The Check is not the only resource available to organisations to keep children safe. Find out more about creating child-safe organisations.
Fees
Only paid workers are required to pay the $80 fee for a five year clearance. This equates to $16 per year, the lowest cost for Check in Australia. If paying by cheque, please make the cheque payable to Roads and Maritime Services. The fee is not refundable if you become barred, withdraw your application, or choose 'paid' instead of 'volunteer' on your application form. The Working With Children Check remains free for:
Volunteers (this includes committee members & team officials)

Students over 18 on professional placement

Potential adoptive parents

Authorised carers

Adults who reside in the home of:

an authorised carer
a family day care service provider
a home-based education and care service provider.
When to apply for the Check
As a volunteer in the CBDJRL either in an official capacity or as a helper at the ground you must have a successful clearance before you can take up any duties.
Clubs and Sporting Bodies were phased in during the year 2015 and now completely compulsory. Registration System now requiring a persons WWCC number and expiry date. If the clearance letter details aren't correct or the member isn't CLEARED you won't be allowed to register. For full details, see the FACT SHEET: Phase in schedule (PDF 69.5KB).
To register or help out at any level of Junior Rugby League in 2017 and are over the age of 18 you must have a valid WWCC number and be successfully cleared.
Before any team official or committee member can register and take part in 2017 they must receive their WWCC clearance number.

If you update your WWC details from volunteer to employee please notify your club.
- APPLY FOR WWCC CLEARANCE
- WWCC & CHILD SAFE WEBSITE
- FACT SHEETS & RESOURCES
- CBDJRL WWCC & MEMBER PROTECTION PAGE

+ OTHER WEBSITES
Bulldogs Rugby League Club: http://www.bulldogs.com.au
Canterbury League Club: http://www.canterbury.com.au
Canterbury-Bankstown Referees Association: http://www.cbra.com.au
Play NRL: http://www.playnrl.com
Working With Children: http://www.kidsguardian.nsw.gov.au
Service NSW: http://service.nsw.gov.au
+ 2018 CBDJRL REGISTRATIONS
- Overview
- Working With Children Check
- Player Registrations
- Team/Club Official Registrations
- Referee Registrations
- NRL & Bulldogs Season Passes
- Club Websites & Contacts
- Bulldogs Membership