Players
2018 CBDJRL PLAYER REGISTRATIONS

Updated: 27/02/2018

All player registrations are now done online. It's a policy put in place by the National Rugby League and LeagueNet for all teams and districts across Australia and New Zealand.
Players can register by clicking on a club website or by going into www.playnrl.com/register and typing in the club of their choice.
If you have trouble registering or unsure of the email address you've entered or haven't entered one you can obtain your login details from your Club Secretary or Registrar.
When registering there are two options being returning players or new player to the club. A returning player is someone who's most recent club is the club they are playing for in 2018 - even if they've had 2017 off.
If you have played rugby league previously (even many years ago) and intend to transfer to another club an attached NRL registration form will need to be filled out and handed into your desired club either by person or email which incorporates a clearance authority.
If your club does family discounts it's important to do all family registrations at the same time.
All players need a email address (primary family address preferable) as part of NRL LeagueNet registrations.
NRL passes (u4-u15) are now being sent direct to the player via EMAIL. So please make sure all contact details are correct.
Under 8's will be involved in half-time matches at ANZ Stadium and Belmore Sports Grounds when the Bulldogs are the home side.
It's now very easy to register online and saves the hassle of doing it at the ground. However, if you need assistance the majority of clubs will have facilities at their home ground to assist with online registration.
All junior league and club officials are required by law to be CLEARED under the new Working With Children Check.

+ 2018 AGE READY RECKONER
Please note the under age groups in Rugby League applies from Jan 1 to Dec 31 of the year the player is born, not the current age of the player. Eg, a player born in the year 2003 is classified as Under 15. The minimum age is 4 years of age.
U5: born in year 2013 to aged 4 years
U6: born 1/1/2012 to 31/12/2012
U7: born 1/1/2011 to 31/12/2011
U8: born 1/1/2010 to 31/12/2010
U9: born 1/1/2009 to 31/12/2009
U10: born 1/1/2008 to 31/12/2008
U11: born 1/1/2007 to 31/12/2007
U12: born 1/1/2006 to 31/12/2006
U13: born 1/1/2005 to 31/12/2005
U14: born 1/1/2004 to 31/12/2004
U15: born 1/1/2003 to 31/12/2003
U16: born 1/1/2002 to 31/12/2002
U17: born 1/1/2001 to 31/12/2001
U18: born 1/1/2000 to 31/12/2000
U19-20: born 1/1/1998 to 31/12/1999
Open Age: 17 years or older

+ GIRLS RUGBY LEAGUE
Girls and Boys play in the same Junior Rugby League competitions from 4 years of age to under 12 (b 2006).

From Under 13 (b 2005) and onwards Girls must take part in separate competitions. Some CBDJRL clubs will be fielding under-age and open-age Women's sides.

+ IDENTIFICATION
The following players are required to provide ID when they sign up to a club in 2018.
- Players who didn't play for their chosen club in 2017.
- All players born in the years of 1997, 2001, 2005 or 2009 including returning players.

The following ID for players is acceptable: Birth Certificate, Current Passport and for older ages Drivers Licence.

Portrait photos are required to be taken by Club's for the above listed players.

All returning players from the 2018 season NOT born in the years 1997, 2001, 2005 or 2009 are only required to register with the club (online or at a club sign-on/registration day).

+ CLUB WEBSITES
Click on your club website link to find out information about online registrations, sign-on days, pre-season training and club events.

Auburn Warriors: www.auburnwarriors.sportingpulse.net
Bankstown Bulls: www.bankstownbulls.com
Bankstown Sports: www.bankstownsports.sportingpulse.net
Bass Hill Broncos: www.bassbroncos.sportingpulse.net
Berala Bears: www.beralabears.com.au
Chester Hill Hornets: www.chesterhillhornets.com
East Hills Bulldogs: www.easthillsbulldogs.com.au
Greenacre Tigers: www.greenacretigers.com
Milperra Colts: www.milperracolts.leaguenet.com.au
Moorebank Rams: www.moorebankrams.leaguenet.com.au
Revesby Heights Rhinos: www.revesbyrhinos.sportingpulse.net
St Christopher's: www.stchristophers.com.au
St George Dragons: www.stgeorgedragons.leaguenet.com.au
St Johns Eagles: www.stjohnseagles.com.au

+ OTHER WEBSITES
Bulldogs Rugby League Club: http://www.bulldogs.com.au
Canterbury League Club: http://www.canterbury.com.au
Canterbury-Bankstown Referees Association: http://www.cbra.com.au
Play NRL: http://www.playnrl.com
Working With Children: http://www.kidsguardian.nsw.gov.au
Service NSW: http://www.service.nsw.gov.au

+ 2018 CBDJRL REGISTRATIONS
- Overview
- Working With Children Check
- Player Registrations
- Team/Club Official Registrations
- Referee Registrations
- NRL & Bulldogs Season Passes
- Club Websites & Contacts
- Bulldogs Membership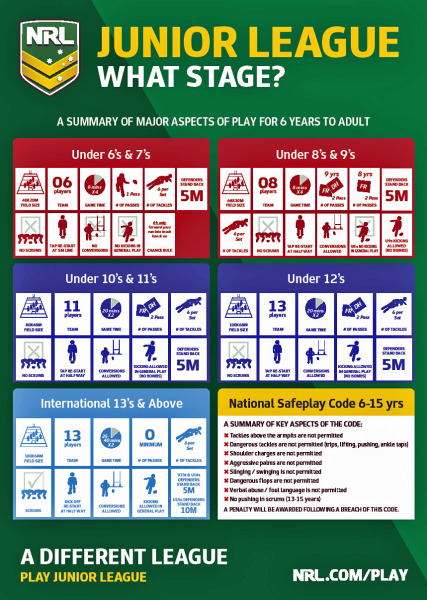 Canterbury-Bankstown District Junior Rugby League