CLUB CONTACTS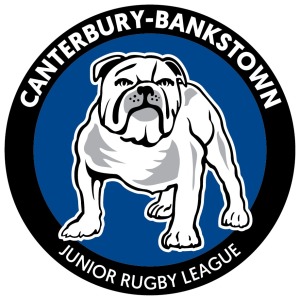 List of Canterbury-Bankstown District Junior Rugby League Club Secretaries and Contact Information.
Keep an eye on this page for any changes leading into the 2019 season.
BANKSTOWN BULLS
Contact: Lawrence Karam
Mobile: 0414 339 902
Email: info@bankstownbulls.com
Home & Training Ground: Ruse Park
Address: Stacey St South, Bankstown
Training Ground No.2: Padstow Park
Address: Cnr Davies Rd & Banks St, Padstow
Website: www.bankstownbulls.com
BANKSTOWN SPORTS
Contact: Yasmine Harris
Mobile: 0414 564 759
Email: bsjrl@hotmail.com.au
Home Ground: Steve Folkes Reserve
Address: McClean St, Georges Hall
Website: www.bankstownsports.sportingpulse.net
BASS HILL BRONCOS
Contact: Michelle Kaivaha
Mobile: 0431 450 340
Email: bassbroncos13@hotmail.com
Home Ground: Middleton Park
Address: Smith St, Yagoona
Website: www.bassbroncos.sportingpulse.net
BERALA BEARS
Contact: Kylie Carroll
Mobile: 0419 400 573
Email: beralabears1965@gmail.com
Home Ground: Peter Hislop Park
Address: Everley St, Auburn
Website: www.beralabears.com.au
CHESTER HILL HORNETS
Contact: Robert Chaker
Mobile: 0410 941 414
Email: robert@treefection.com.au
Home Ground: Terry Lamb Complex
Address: Banool St, Chester Hill
Website: www.chesterhillhornets.com
EAST HILLS BULLDOGS
Contact: Kristy French
Mobile: 0423 765 599
Email: easthillsbulldogs@hotmail.com
Home Ground: Smith Park
Address: Lehn Rd, East Hills
Website: www.easthillsbulldogs.com.au
GREENACRE TIGERS
Contact: Khalil Kouayder
Mobile: 0401 552 247
Email: kkouayder@gmail.com
Home Ground: Roberts Park
Address: Waterloo Rd, Greenacre
Website: www.greenacretigers.com
MILPERRA COLTS
Contact: David Springall
Mobile: 0401 472 395
Email: contact@milperracolts.com.au
Home Ground: Killara Reserve
Address: Killara Ave, Milperra
Website: www.milperracolts.com.au

MOOREBANK RAMS
Contact: Robyn Graham
Mobile: 0419 880 399
Email: robyngraham.rams@outlook.com
Home Ground: Hammondville Oval
Address: Heathcote Rd, Hammondville
Website: http://www.moorebankrams.leaguenet.com.au
REVESBY HEIGHTS RHINOS
Contact: Jade Cataldo
Mobile: 0422 661 616
Email: rhinosnrl@gmail.com
Home Ground: Neptune Park
Address: Edinburgh Dr, Revesby Heights
Website: www.rhrhinos.com
ST CHRISTOPHERS
Contact: Chris Zanbaka
Mobile: 0414 818 036
Email: chriszanbaka@bigpond.com
Alternate Email: st.christophers.jrlfc@gmail.com
Home Ground: Bill Delauney Reserve
Address: Cnr The River Rd & Henry Lawson Dr, Revesby Heights
Website: www.stchristophers.com.au
ST GEORGE DRAGONS
Contact: Rebecca Kupu
Mobile: 0425 230 494
Email: stdragons57@gmail.com
Home Ground: Clemton Park
Address: Moorefields Rd, Kingsgrove
Website: www.stgeorgedragons.sportingpulse.net
ST JOHNS EAGLES
Contact: Andrew Sedrak
Mobile: 0400 533 544
Alternate Mobile: 0410 653 475
Email: Andrew.Sedrak@totgroup.com.au
Home Ground: Begnell Oval
Address: Madeline St, Belfield
Training Ground: Punchbowl Park
Address: Cnr Viola St & Rose St, Punchbowl
Website: www.stjohnseagles.com.au
All Junior League enquiries should be directed through your club secretary.

JUNIOR LEAGUE LINKS
Website: www.juniorbulldogs.com.au
OTHER LINKS
Bulldogs Rugby League: www.bulldogs.com.au
Canterbury League Club: www.canterbury.com.au
CB Referees Association: www.cbra.com.au
Play Junior League: www.nrl.com/play
PlayNRL Rewards: www.playnrlrewards.com
Upcoming Courses: www.playnrl.com/get-involved/upcoming-courses-2
Working With Children Check: www.kidsguardian.nsw.gov.au