Surveys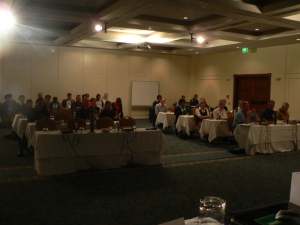 OSFO 2008-2009 Survey

Welcome to our 5th ONOC Assembly as the Olympic Sports Federations of Oceania (OSFO).
It is great to see so many new members and existing members supporting the single voice for sport in our region.


OSFO continues to go from strength to strength as we grow in number and voice. Many of the issues faced in sport development whether as a federation or NOC are similar, so if we can share our knowledge and augment our resources we will get the best result for our athletes.


This survey came out of a request last year that regional sports federations become more transparent with their finances and how they spend them.
NOCs felt that knowing how much funding was available from sports would help them in their own planning. So here it is, our first OSFO survey of member affiliations and finances.

OSFO would like to thank those members who took the time to complete it and we hope that it will become a regular feature of all future assemblies.
We encourage everyone with an interest in sport development in Oceania to provide feedback, because it will be on this basis that we construct our surveys. If you did not provide details for your sport this time, can we urge you to participate next year.
We are hoping that it will provide great insight into sport in this region and a platform to seek additional funding to support you in the great work you are doing.


A special thanks should also go to ONOC's Brian Minikin who collated all the NOC and member federation information. It is a massive job but a most useful one when accompanied by the financial details by sport. We hope you will find it interesting reading.

OSFO March 2009