CISNOC's Beginings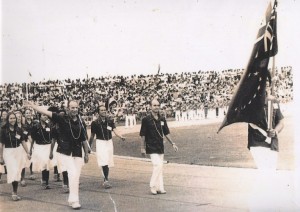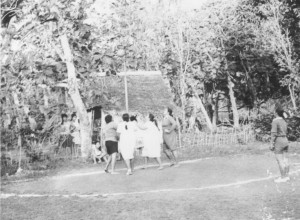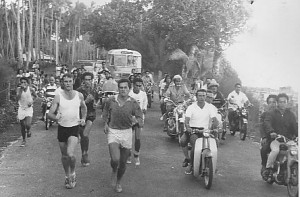 Cook Islands Sports was founded in 1943 as the Rarotonga Sports Association. We became the Cook Islands Sports Association in 1960 and finally achieving the International Olympic Committee (IOC) recognition in October 1986 after changing our name and adopting the new Constitution. we became know as the Cook Islands Sports & Olympic Association (CISOA). In 2002 as part of the move to be recognised as an NOC of the IOC, we had to change our name to what we are known today as the Cook Islands Sports & National Olympic Committee (CISNOC), also by doing this, ammendments to our Constitution had to be made, and approved by the IOC.
CISNOC is the governing body for sports throughout the Cook Islands, it is also responsible for the co-ordination and management of all Cook Islands Teams to the Olympic Games, Commonwealth Games and Pacific Games.
"WHEN IT ALL BEGAN" - althougth records are not kept, we have been able to identify some of the dates that the sports are said to have been formed.
| | |
| --- | --- |
| 1910 | Rarotonga Cricket Club |
| 1915 | Rarotonga Boxing Association |
| 1919 | Rarotonga Athletics Association |
| 1926 | Rarotonga Rugby Club |
| 1928 | Rarotonga Bowling Club Inc. |
| 1931 | Rarotonga Sailing Club |
| | Aitutaki Sailing Canoe Club |
| 1936 | Rarotonga Soccer Association |
| | Rarotonga Tennis Association |
| | Rarotonga Basketball (Netball) Association |
| 1940 | Rarotonga Sailing Club Inc. |
| 1943 | RAROTONGA SPORTS ASSOCIATION |
| 1946 | Cook Islands Tennis Association |
| 1948 | Rarotonga Golf Club |
| 1951 | Rarotonga Table Tennis Association |
| 1959 | Cook Islands Underwater Fishing Club |
| 1960 | COOK ISLANDS SPORTS ASSOCIATION Inc. |
| 1970 | Rarotonga Basketball Association |
| 1975 | Rarotonga Badminton Club |
| 1976 | Judo Cook Islands Association |
| 1978 | Rarotonga Rugby League Association |
| 1979 | Rarotonga Volleyball Association |
| 1980 | Cook Islands Bodybuilding Association |
| 1981 | Cook Islands Weightlifting Association |
| 1982 | Cook Islands Powerlifting Association |
| 1986 | COOK ISLANDS SPORTS & OLYMPIC ASOCIATION |
| | (Cook Islands become a member of the IOC) |
| 1996 | Cook Islands Volleyball Association |
| | Formation of the Women in Sports Committee |
| 1997 | Cook Islands Badminton Association |
| | Cook Islands Softball / Baseball Association |
| 1998 | Cook Islands Handball Association |
| 2002 | COOK ISLANDS SPORTS & NATIONAL OLYMPIC COMMITTEE |
| 2002 | Formation of the High Performance Commission |
| 2004 | Formation of the Sports Medical Commission |
| 2005 | Aquatics Cook Islands (Swimming Association) |
| 2006 | Formation of the Athletes Commission |
| | |
CISOA / CISNOC PRESIDENT
Hugh M. Henry (1986 - 1993)
Terry Hagen (1993 - 1997)
John Tierney (1997 - 2000)
Tiki Matapo (2000 - 2009)
Sir Geoffery Henry KBE (2009 - 2012)
Hugh R. Graham (2012 - )
CISOA / CISNOC SECRETARY GENERAL
Peter Marsters (1986 - 1988)
David Lobb (1988 - 1990)
George Paniani (1990 - 1999)
David Lobb (1999 - 2005)
Tony Hole (2005 - 2007)
Rosie Blake BEM (2007 - 2013)
Robert B. Graham (2013 - )
Prior to becoming CISOA / CISNOC
PRESIDENTS
Kura Strcikland (prior to 1979)
Hugh Henry (1979 - 1986)
SECRETARY GENERAL
Paul MacDonnell (prior to 1979)
David Lobb (1979 - 1986)