About us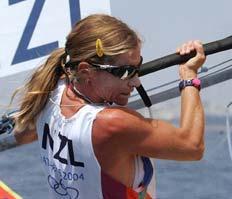 The Oceania Athletes Commission
Our role is to represent the views, rights and interests of athletes within their National Olympic committees.

We are the voice of the Athletes

One of the most important challenges of a National Olympic Committee (NOC) is to maintain the views of athletes at the forefront of its actions.

At present we have Athlete Commissions in New Zealand, Australia, Fiji, Papua New Guinea, Samoa and Vanuatu.

What is an Athletes Commission?

An Athletes Commission is an autonomous and permanent entity within an NOC.
It is compromised of male and female Olympians from recent Winter and Summer Olympic Games who have never been sanctioned for a doping offence during their sporting career.
Members of the IOC Athletes Commission and Continental Athletes Commissions are ex- officio members of the Athletes Commission in their country.
The Commission may also include an athlete from a recent Paralympic Games: an athlete from the National Olympians Association and other athletes from the IOC recognised non- Olympic sports.
Most members of an Athletes Commission are elected for a four-year term by their NOC's Olympians participating at an Olympic Games.

Within an NOC, an Athletes Commission is represented at the General Assembly by at least two of its members, on the Executive Board by at least one of its members, and on other NOC Commissions and Working Groups.
The International Olympic Committee (IOC) encourages all NOC's to establish and support the activities of an Athletes Commission.

Role of an Athletes Commission

An Athletes Commission works within an NOC and in accordance wit the Olympic Charter, to place the view and actions of athletes at the centre of the NOC's pursuit of the Goal of the Olympic Movement. Its activities include the following:

Actively supporting the work of the NOC, particularly in the areas of doping, woman in the Olympic Movement, and the environment:
Considering questions related to the athletes and providing advice to the NOC;
Representing the rights and interests of athletes and making related recommendations to the NOC
Contributing to the cooperation and development within the Olympic Movement concerning other Athletes commissions and the IOC Athletes Commission.


How do I get involved in the Oceanic Athletes Commission?

Contact your NOC, and ask for support in creating an Athletes commission.
Email any of your Oceanic members for advice.
Rally around to get a group of interested Athletes in your country.
The most important is trying to get an Athlete from your country involved in your National Olympic Committee Decision Making