Home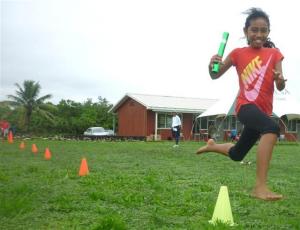 Fakalofa atu and welcome to the Niue Athletics Website.
NAA is now on track with our revival of the Athletics Association on the island. With limited resources, we will endeavour to run more activities that will help promote athletics on Niue and also showcase our potential athletes in the National, Regional & International arena.
With sponsorship and funding from the local sporting body (NISANOC), government, businesses and families, we are grateful for ongoing support. We are also fortunate to be supported by our international supporters Oceania Athletics Assocation and Internet Niue Foundation. We appreciate all your assistance and look forward to developing athletics for our future generation.
Kia monuina,
Niue Athletics Association (NAA)