About Us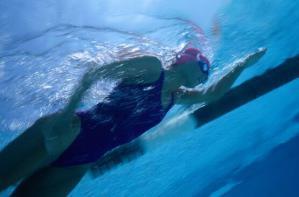 The Oceania Swimming Association is the continental body recognised by FINA, the International Swimming Federation, for the national governing bodies of Swimming, Open Water Swimming, Diving, High Diving, Water Polo, Synchronised Swimming and Masters Swimming in Oceania.

Current members are American Samoa, Australia, Cook Islands, Fiji, Federated States of Micronesia, Guam, Marshall Islands, Northern Marianas, New Zealand, Palau, Papua New Guinea, Samoa, Tonga and Vanuatu. Hawaii, New Caledonia and Tahiti are recognised as associate members of the OSA.

The Oceania Swimming Association was established in 1991 on the occasion of the FINA World Swimming Championships in Perth, Australia.

Current Executive Committee Members are:
President: Mr. Dennis Miller (FIJ) FINA Vice President

Hon. Secretary: Mr.

Ron Clarke (NZ)

Hon. Treasurer: Ms Liz Wells (PNG)

Members: Judy Otto (PLW) and

Matthew Dunn (AUS)

FINA Bureau Member
With assistance from the Australian Government through the Pacific Sports Partnerships Programme (PSP), and Swimming Australia, OSA employed a Regional Development Officer, Nancy Miyake in 2015 and is working with the Tonga Swimming Association to develop their programmes. Also with funding assistance under the PSP, OSA has adopted a Regional Strategy Document with the overall goal of

developing capable people and swimming federations that deliver high quality swimming programs at all levels of the sport.
OSA has coordinated the following Oceania Continental Championships:
1993: Noumea, New Caledonia

1997: Brisbane, QLD, Australia

2000: Christchurch, New Zealand

2002: Noumea, New Caledonia

2004: Suva, Fiji

2006: Cairns, QLD, Australia

2008: Christchurch, New Zealand

2010: Apia, Samoa

2012: Noumea, New Caledonia

2014: Auckland, New Zealand

2016: Suva, Fiji

2018: Port Moresby, Papua New Guinea