Pacific Sports Partnership - PSP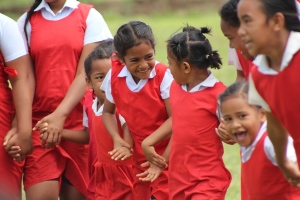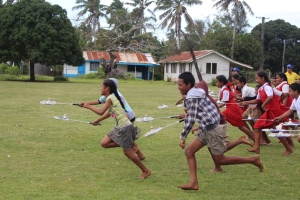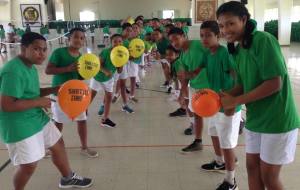 The Pacific Sports Partnerships (PSP) is an Australian Government program funded by the Department of Foreign Affairs and Trade (DFAT) through the Australian Aid program.
Badminton Australia and Badminton Oceania were successful in their application to join phase 2 of PSP (2013-17), and have been supported to build the capacity of badminton federations in Tonga and Kiribati to conduct quality sport for development programs.
Our PSP goal is to 'develop healthier and more inclusive communities through sport' and objectives are to utilise the BWF Shuttle Time Schools Badminton Programme to:
Increased levels of regular participation of Pacific Islanders, including people with disability, in quality sport activities.

Improved health-related behaviours of Pacific Islanders which impact on NCD risk factors, focusing on increasing levels of physical activity.

Improved attitudes towards and increased inclusion of people with disability in Pacific communities
PSP was managed by the Australian Sports Commission (ASC) until their withdrawal in May 2015. DFAT have now engaged GHD as managing contractor of PSP. GHD has signed 2 year contracts with individual sports, and looking forward to planning PSP phase 3 post 2017.
Tonga: A Tool for Health and Wellbeing recently featured on BWF Shuttle Time website as 'Project of the Month' outlining the outcomes to date:
The Shuttle Time programme in Tonga has been closely monitored by TNBA, BO and Pacific Sports Partnerships staff. Findings conclude that badminton has had a positive impact on physical activity levels and health of children in Tonga. Outcomes include:
4 national Shuttle Time Tutors trained

200+ teachers trained

6000 children exposed to badminton through Shuttle Time

49% male and 51% female participation

Shuttle Time structured programmes contributed to 82% of a child's recommended daily physical activity

Increased participation in after-school badminton club activities

Organising of schools badminton competitions

"Shuttle Time is an excellent programme that is fun for all ages, builds skills and provides easy access to physical activity with associated health benefits."
Warwick Povey, Australian Sports Commission