Sponsors
Bendigo Valley Sports and Charity Foundation
This Charitable Trust was established in 1987 to provide funding to the community.
Vision:
To maximise the funding for the community from gaming revenue.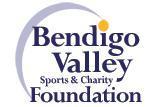 Our Vision:

We are proud that in the first ten years of its existence, the Southern Trust has distributed more than $162m to a diverse number of organizations in communities throughout New Zealand. We believe that in each and every one of the donations awarded, a real difference in the quality of life of the New Zealand community has been made. It is the philosophy of the Trust to ensure that we demonstrate a broad approach to funding our communities. We thank all the people who have contributed to making this a reality.
The Southern Trust is Comminted to:
Our Values and Guiding Principles:

Engage high quality trustees.

Operate with honesty and integrity at all times.

To be accountable to our community.

To be a good employer.
NZ Community Trust
VISION
Be the first choice gaming society.
NZ Community Trust
MISSION
Maximise funding returned to amateur sport and the community.
MAKING A DIFFERENCE IN THE COMMUNITY
Kiwis love their sport, and NZCT loves helping them enjoy and participate in their sporting passions. We are excited about the difference we make to sporting organisations all across the country. Whether it's a school group or adult team, we help New Zealanders of all ages and abilities to take part in just about every imaginable sporting code.
NZCT GRANTS
Every year, we give millions of dollars in grants to thousands of applicants from a huge range of sporting groups - from rugby and netball to kayaking and lawn bowls. We are proud to be one of New Zealand's biggest funders of amateur sport.
While sport is our primary focus, we also provide funds for charitable purposes such as rescue and life-saving services, education, health, the arts, cultural and community groups. Our funds come from NZCT operators up and down the country who run our gaming machines in their hotels, bars and clubs.
WHERE OUR FUNDING GOES
We're committed to ensuring money goes back into the communities in which it was raised. NZCT has set up a number of Regional Advisory Committees around the country. These groups of reputable local people provide advice about funding in their area. Each year we make approximately 2500 grants, distributing around $40 million to communities throughout New Zealand. We work hard to ensure NZCT works in the best interest of your community.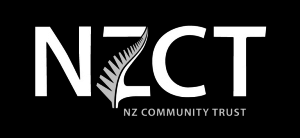 Air Rescue and Community Services
Air Rescue Services Ltd was incorporated in February 2002 for the purpose of operating gaming machines to raise funds for distribution to charitable purposes.
Air Rescue Services Ltd began operating in 2003 at two venues in Christchurch with a total of 36 gaming machines. It now operates over 400 machines at 32 venues throughout Canterbury, the West Coast, Otago and Marlborough.

Net proceeds from the operation of gaming machines at Air Rescue Services Ltd's member venues are returned in the form of grants to charitable and community organisations in the Canterbury, West Coast, Otago and Marlborough regions of New Zealand. The company's primary funding objective is to support rescue helicopter services in the Canterbury, West Coast, Otago and Marlborough regions. However grants are also made to other community groups and organisations that qualify for grant assistance under the company's legislated Authorised Purpose and it is to reflect this wider community involvement that in 2010, the company's trading identity was extended to Air Rescue and Community Services.
In the year to 30 June 2008, Air Rescue Services Ltd distributed $1,996,539 to authorised purposes.