WA ERP Selection Policy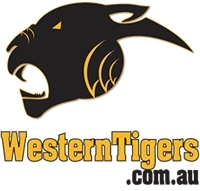 TOUCH FOOTBALL WA WESTERN TIGERS
HIGH PERFORMANCE SELECTION POLICY
HIGH PERFORMANCE VISION AND CULTURE STATEMENT
Touch Football WA's High Performance Vision:
It is the aim for Touch Football WA's High Performance programs to engage the most talented and well-rounded individuals to represent Western Australia's qualities, ethos and performance standards at National and interstate events.
Touch Football WA's Culture Statement
"Proud. Unified. Supportive. Honest."
WESTERN TIGERS SELECTION POLICY
This policy outlines the guidelines that will be in place for the selection of all state squads or teams. Merit teams will not be selected in any divisions.
This policy should be used as a starting point for selection of all representative teams as it will ensure the selection process is consistent at all levels and is not compromised in any way.
Throughout all, a State perspective should be applied to all selections. With this in mind players selected to represent a State team/squad will be selected in the team/squad/division that TFA and the High Performance Program deems best meets the needs of the State.
This selection policy is based on the Touch Football Australia National High Performance Policy as a recognized and an accepted and proven formula to conduct selections. Therefore the process must be maintained and refined to ensure the high standards remain.
ACRONYMS:
- HP = High Performance
- TID = Talent Identification
- RTID = Regional Talent Identification
- WTS = Wider Training Squad
- TT = Touring Team
1. WESTERN TIGERS PLAYER SELECTION PROCESS.
1.1. TALENT IDENTIFICATION PROGRAM
OBJECTIVES
To identify players with the skills and attributes to be excellent open level touch players and representative ambassadors for Western Australia.

To identify potential future open player's already playing touch and monitor their progress with a view to inclusion in the relevant Wider Training Squads.

To monitor players currently in any state Wider Training Squad.
PROCESS
The Touch Football WA Talent Identification Panel, which consists of the WA Sport Operations Manager, State based Alliance or Australian representative coaches, State appointed Open or Youth Coaches and any other appointed TI personnel, will assess players at all major tournaments/competitions including:
Touch Football WA State Championships and Junior State Championships

Touch Football WA Be Active Super League Series

School Sport WA Championships and other school events (where applicable)

Regional Championships

State Trials (due to be phased out for Open and Youth players)

Other sanctioned state events or tournaments
2. Players will be assessed using the TFA Talent Identification Assessment Form[JM1] . The comments section is for information gained from the player and/or their coach that may be relevant e.g. goals, attitude, maturity, experience, response to training etc.
3. Assessment is based on 3 main areas: physiological and psychological factors and game play. These factors are rated according to the standard seen at the specific event not as a comparison between events.
This information forms the basis for discussion of individual players when reviewing the current and potential players in the state squads/teams.
REGIONAL TALENT IDENTIFICATION
Touch Football WA is developing better platforms for Regional Talent Identification (RTID). Players based in regional Western Australia who are not able to be involved in one of the above events will be assessed on a case by case basis.
In order to ensure the objective of the TID program is met, Touch Football WA require regional based coaches to provide accurate information on players they believe meet the criteria outlined in the TID process and should be seen by the WA High Performance Panel.
At such time an acceptable method for Regional Talent Identification becomes available this will be communicated with all Touch Football WA Affiliates.
1.2. PLAYER SELECTION PROCESS
The flow chart listed as Figues 1 will define the process to be selected in a representative Western Tigers State team:
1.3. PLAYER ELIGIBILITY
Players are to be deemed ineligible if they participate in any unaffiliated competitions.
All players participating at the WA State Championships, WA Be Active Super League Series and WA Junior State Championships are automatically deemed eligible for selection unless they do not meet any of the other eligibility criteria stated within this document.
Players must also meet all eligibility criteria for the event which they are participating in and the National Event they are identified to potentially compete at. Players must also be fully financial with TFA and have no outstanding debts.
1.4. TALENT IDENTIFICATION EVENTS
TOURNAMENT SELECTION
If it is necessary to select Squads or Teams from a tournament or competition, the arena for selection must be a TFA state event or sanctioned school or aligned/ affiliated competition.
In the event squads/teams are being selected from a single event, players can be selected across age divisions. However, players can only be selected from a division regarded to be of a higher standard if those players are eligible. For example, if a player is eligible for the Men's 35's division and is playing in the Men's 30's, then he can be considered for the Men's 35's team. For example. Similarly if a player is deemed to be a promising Mixed Open Player and is playing in the Men's open division, then they can be selected in the Mixed Open division and visa versa.
Eligible players will automatically be considered for other divisional squads/teams.
TRIAL SELECTION
Currently Western Australian Squads/Teams may be selected from trials. This process will be phased in to a more focused TID only process from 2015. If trials are held, eligible players are encouraged to participate in these designated trials to support their selection intentions. The current Trial process may be maintained by Masters Divisions.
INJURY/ILLNESS DURING SELECTION EVENT/S
Players should in most cases, participate in the designated selection event/s. However, consideration may be given to a player who suffers an injury or illness or has extenuating circumstances prior to and/or during the event/s. If the player is not actively participating, requests for consideration must be put in writing and sent to the WA Sport Operations Manager prior to the event/s.
Each request will be assessed on a case by case basis.
Notification of player injury, illness or extenuating circumstances at an event is the responsibility of the player concerned. This must be in writing and sent to the WA Sport Operations Manager.
1.5. WIDER TRAINING SQUADS
Wider Training Squad members (where possible) will train together in their representative divisions. Training can be either weekly or camp based. Members of a Wider Training Squad will also be require to comply with attendance at required meetings or workshops.
ADMISSION TO WA HIGH PERFORMANCE PROGRAM – WIDER TRAINING SQUADS
Players are identified and assessed at eligible tournaments/competitions/ trials.

The High Performance Panel meet to review and discuss assessed players against team/ division criteria.

Players that are successfully identified and meet the criteria

[JM2]

specified for entry

will be notified and offered a position in the appropriate representative divisions Wider Training Squad.

These players now become eligible for team selection

Players are monitored and assessed to ensure they are still able to fulfill the criteria.

Admission to a division Wider Training Squad (Open or Youth) can occur at any stage. This will be down to the discretion of the Team coach in conjunction with the High Performance Panel.
EXCLUSION FROM WA HIGH PERFORMANCE PROGRAM ­- WIDER TRAINING SQUADS
The High Performance Panel reviews and discusses any players that it deems are not meeting the criteria/ expectations or High Performance Culture.

The player is counseled by the State Coach and /or a representative of the WA High Performance Panel or WA Sport Operations Manager.

Players that do not respond to counseling are informed, in writing, that their position is under review and what actions are required.

Players that do not respond to the letter or are not able to show due cause, are advised of their exclusion.

Exclusion from the relevant Wider Training Squad (Open or Youth) can occur at any stage if warranted.
PLAYER CONDUCT
Behavior both on and off the field will be taken into consideration when determining the selection of state squads/teams.
This includes, but is not limited to, the following behaviors:
Phantom Touches (deception)

Sledging or Swearing (use of inappropriate language or gestures)

Misconduct

Lack of respect for officials and other players

Non adherence to the High Performance Program Ethics

Non adherence to the Touch Football WA High Performance Culture
Should a player be involved in such a situation they may become unavailable for selection to represent Western Australia. Players will however be given the opportunity to state their case in writing to the WA Sport Operations Manager.
1.6. FINAL TEAM SELECTION – TOURING TEAM
Touring Teams (TT) will be made up of 16 players selected from the WTS.
If once the Touring Team (TT) is selected and a player has to withdraw a member of the WTS will be called upon to fill the position.
Touring Teams will be based on the best-performing players according to the selection criteria outlined by the appointed coach of the division for the makeup of their respective team. Factors including team unity and cohesion will also be taken into account.
The best team determined by the Team Coach will be selected, as opposed to the best-performed individual players, subject to performance.
Players selected in a Western Australian Touring Team will be notified in writing once selected. Players will not be publicly announced until all correspondence has been received by Touch Football WA.
Shadow players: All members of the Wider Training Squads not originally selected in the final touring team will effectively be shadow players. These players will be advised in writing.
Players not selected in the final team will remain a squad member of their division and remain available for selection in the final team if a replacement is necessary. If a replacement player is necessary he/she must be selected from these remaining squad members.
JUNIOR & YOUTH TEAMS/SQUADS
WA Youth team or squads can be selected in 18s Men's and Women's divisions. These players will be selected through the process outlined in the TFA Talent Identification Program. The Under 15's and Under 12's boys and girls representative teams are currently the responsibility of School Sport WA.
1.7. TEAM COMPOSITION
This relates to the positional, skill and team related criteria for the team to be selected. The Team Coach will advise all WTS members of their intentions around the Touring Team Composition as early as possible, if appointed at the time.
1.8. POST SELECTION
Injured or unfit players may be replaced at any time, up to the commencement of the interstate event.
The Team Coach, in consultation with the WA High Performance Panel, will then decide upon replacement players.
Before any player replaces a selected player, the Coach may reconsider reshuffling the composition of the team.
Players seeking feedback on performances must apply in writing to the WA Sport Operations Manager. Feedback will only be given to the individual player and/or legal guardian or parent, due to Privacy Laws.
If a player selected in a squad/team has a grievance in relation to his/her inclusion in that squad/team, then he/ she may report that grievance in writing to the WA Sport Operations Manager.
This grievance will be decided upon by the WA Sport Operations Manager and in some cases the National High Performance (HP) Manager. The decision provided back to the player is final.
If the decision by the WA Sport Operations Manager and National HP Manager supports the grievance then the player may be moved to another squad/team that the Panel believes best meets the needs.
If the WA Sport Operations Manager and HP Manager do not support the grievance then the player must remain in their selected squad or be removed from the program if the player is not agreeable.